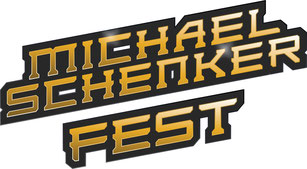 Nach der Veröffentlichung ihres ersten, sehr erfolgreichen Albums »Resurrection«, haben MICHAEL SCHENKER FEST die Aufnahmen ihres zweiten Studioalbums abgeschlossen, welches am 23. August über Nuclear Blast weltweit erscheinen wird.
"Der Spaß, den wir bei den Aufnahmen von »Resurrection« hatten, der Erfolg des Albums und die fantastischen Tourneen die darauf folgten, waren meine Inspiration und Motivation, neue Songs für ein weiteres MICHAEL SCHENKER FEST Album zu schreiben", freut sich Michael Schenker und erklärt: "Es ist der nächste Schritt nach »Resurrection«, durch die großartige Mitarbeit all der Sänger und Musiker und ich könnte nicht zufriedener mit dem Ergebnis sein. Die Songs sind druckvoll, geradlinig und energiegeladen und melodisch. Auch die beiden Schlagzeuger Simon Phillips und Bodo Schopf haben großartige Arbeit geleistet. Dieses Mal haben wir es sogar geschafft, drei großartige Mid-Tempo Songs aufzunehmen, in denen alle Sänger sich die Seele aus dem Leib singen."
Der Titel des Albums wird »Revelation« sein. "»Revelation« spielt auf Erfahrungen in meiner Vergangenheit und der Gegenwart an, die ich versuche im Coverartwork widerzuspiegeln. Es dreht sich um Leidenschaft und Unverdorbenheit contra Gier und Korruption. Es gibt soviel darüber zu erzählen. Und es ist an der Zeit, dass ich die Menschen meine Sicht darüber wissen lasse...", kommentiert Michael Schenker.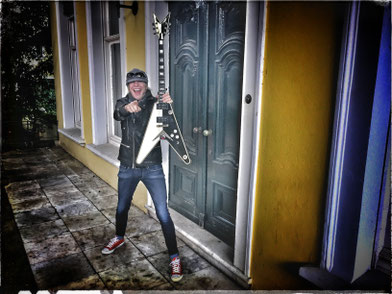 »Revelation« wurde von Michael Schenker and Michael Voss produziert. Das Album entstand im Kidpool Studio Greven & Kidwood Studio Münstertal, zwischen Dezember 2018 - März 2019. "Michael Voss ist ein fantastischer Musiker, der als Co-Produzent sehr viel Input beisteuert. Bei uns stimmt die Chemie. Wir haben eine Art der Zusammenarbeit entwickelt, die unfassbar kreativ ist."
Das Album wurde von Christoph 'Doc' Stickel für CS Mastering/Wien, gemastert.
Zusätzliche Aufnahmen fanden hier statt:
Simon Phillips´ Schlagzeugaufnahmen von Jason Mariani in Brotherynstudios in Ojai, CA.
Bodo Schopfs Schlagzeugaufnahgmen von Rolf Munkes in den Empire Studios, Bensheim.
Graham Bonnets und Robin McAuleys Gesang wurde von Jimmy Waldo in dem "Where's That Track Studio" Los Angeles, CA, aufgenommen.
Neben den vier Sängern Gary Barden, Graham Bonnet, Robin McAuley und Doogie White, präsentiert Michael Schenker einen weiteren Gastsänger auf einem der Tracks: "Etwas Unglaubliches ist passiert, als wir diesen einen Song fertig hatten und mit den Aufnahmen beginnen wollten und Michael Voss dann Ronnie Romeo von Ritchie Blackmore's RAINBOW, mit dem er schon früher zusammengearbeitet hat, als Gastsänger für diesen Song vorgeschlug. Das Ergebnis ist genial. Großartiger Gesang und kraftvolle Musik, die ganz einfach rockt! Wie sind bereit, der Welt dieses einzigartige Album zu präsentieren und ich freue mich schon sehr auf die Veröffentlichung. Bei unserem Label Nuclear Blast stieß das Album ebenfalls auf sehr viel Zuspruch und besonders hat es mich gefreut, eine Nachricht von Markus Staiger - dem Gründer von Nuclear Blast - zu erhalten, in der er sagt, wie sehr er das Album liebt".
Kürzlich gab die Band auch bekannt, dass nach dem tragischen Tod von Ted McKenna, nun Simon Phillips und Bodo Schopf wieder Teil des MICHAEL SCHENKER FEST Line-ups sind. Beide haben bereits in der Vergangenheit für MSG Schlagzeug gespielt. Simon, der auf dem MICHAEL SCHENKER GROUP Debütalbum spielte, wird als Main-Drummer auf dem kommenden zweiten Album zu hören sein. Auf der kommenden US-Tour wird dann Bodo Schopf für ihn einspringen, der auf "Perfect Timing" und "Save Yourself" zu hören war. Michael sagt dazu "Wir sind dankbar, dass Bodo ein echter Teamplayer ist und mit Simon alles so ausgearbeitet hatte, um so reibungslos wie möglich weiterzumachen zu können. Bodo ist die perfekte Wahl für uns, um jetzt als permanenter Schlagzeuger für MICHAEL SCHENKER FEST einzusteigen. Es ist eine perfekte Balance zwischen den Musikern unserer Vergangenheit. Wir machen als große MICHAEL SCHENKER FEST Familie weiter."
"Es tut mir sehr leid, dass Ted uns unter so tragischen Umständen verlassen musste und es macht mich stolz, für ihn einzuspringen und für ihn und alle MICHAEL SCHENKER FEST Fans zu rocken. Ruhe in Frieden Ted", kommentiert Bodo.
www.nuclearblast.de/michaelschenkerfest
www.michaelschenkerhimself.com