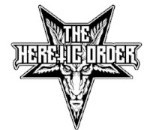 THE HERETIC ORDER werden ihr neues Album "Evil Rising" am 22. Juni 2018 bei Massacre Records veröffentlichen!
The Band veröffentlichte bereits einen kleinen Teaser, wo man einen Blick auf das Albumartwork erhaschen kann: https://youtu.be/WNjo1FvxSlk
Für das Artwork, das neben der Tracklist in all seiner Pracht weiter unten zu sehen ist, wurde abermals Ipoet Poetra (Five Miligrams Artworks) rekrutiert. Die Band legte den Mix und das Mastering von "Evil Rising" auch erneut in die Hände von Guillermo "Will" Maya.
Bevor es im Juni als Special Guest mit PIST.ON in Großbritannien auf große PIST.ON Comeback-Tour geht, werden THE HERETIC Order noch 5 lokale Headliner-Shows spielen. Alle Termine sind ebenfalls weiter unten verfügbar.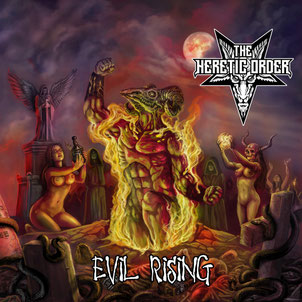 THE HERETIC ORDER - Evil Rising
01. Prelude
02. Evil Rising
03. Unholy War
04. Hate Is Born
05. Omens
06. Mortification Of The Flesh
07. Under The Cross Of Pain
08. Straight Down (To Hell)
09. The Mask
10. Forest Of The Impale
11. The Scourge Of God
12. Visions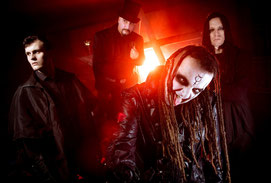 THE HERETIC ORDER Live
15.06.2018 - UK - Leeds, Temple Of Boom
16.06.2018 - UK - Oxford, The Cellar
17.06.2018 - UK - Coventry, Arches
20.06.2018 - UK - Leicester, Firebug
21.06.2016 - UK - Folkestone, The Harp Restrung
23.06.2018 - UK - Birmingham, O2 Academy 3*
24.06.2018 - UK - Glasgow, O2 ABC2*
25.06.2018 - UK - Newcastle, O2 Academy 2*
26.06.2018 - UK - Manchester, Rebellion*
27.06.2018 - UK - Sheffield, O2 Academy 2*
28.06.2018 - UK - Southampton, The Brook*
29.06.2018 - UK - London, O2 Academy Islington*
*supporting Pist.On

http://thehereticorder.com
https://www.facebook.com/thehereticorder
https://twitter.com/hereticorder
https://www.youtube.com/channel/UC6u-0eqP2zvqJ0ywq1vhpGQ
https://open.spotify.com/artist/7aD5qbkToYCNJIgoRSMxH3