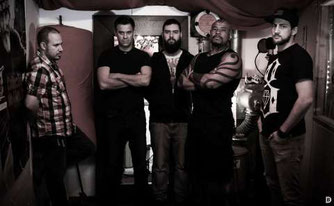 Die Schweizer Metaller SCIENCE OF DISORDER kommen aus Lausanne und wurden bereits 1989 von Stéphane Grand im goldenen Zeitalter des Trash / Death Metals gegründet. SoD nahmen in dieser Zeit noch unter dem Namen Soulless 2 EPs und 2 Alben auf ("Lost Hopes", "Life Exctinction", "New Era" und "In The Maze of Darkness"). 2010 veröffentlichte die Band ihr erstes Album "Heart, Blood and Tears" unter dem Namen Science of Disorder. Aufgenommen in den USA von Orlando Villesanor, wurden die Gitarren heruntergetuned und Old School Death Metal mit aktuelleren Metal-Einflüssen gemischt. Das Album wurde in Dänemark von Tue Madson gemastert, die Drums von Kevin Talley, Drummer bei Daath, Chimaira, Dying Fetus, Six Feet Under, Misery Index, aufgenommen.
Science of Disorder haben die Bühne mit vielen namhaften Bands wie Rotten Sound, Sadus, Necrophagist, Times of Grace, Cephalic Carnage, Dying Fetus geteilt, spielten als Support für Samael, Dagoba, Textures, Megadeth und gingen zusammen mit der schwedischen Metal Band Entombed auf Tour.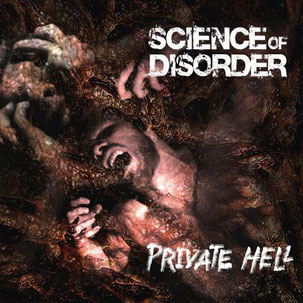 Seit 2017 besteht das SoD-Line-up aus Jérôme Thomas (Gesang), Sylvain "Lord Pelthor" Pelletier (Gitarre), Stéphane "Steph" Grand (Gitarre), Baptiste Maier (Drums) und Thierry Pinard (Bass). Nach dem Videoclip "Choke" und dem 3-Track-Demo, aufgenommen von Raf Bovey (Kruger) und abgemischt von Drop (MXD, Samael), veröffentlichen Science Of Disorder ihr neues Albums im Mai 2018 über Fastball Music / SOULFOOD, gefolgt von mehreren Konzerten in der Schweiz und europaweit.

Die zehn neuen Songs des Albums mit dem Titel "Private Hell" sowie der Bonus Track, eine Piano Version des Openers "Carrions", demonstrieren kompromisslosen Metal, der gekonnt verschiedene Genre-Einflüsse aus den Bereichen Thrash, Doom and Dark-Heavy-Metal mit progressiven Elementen verbindet und von Sänger Jérômes energiegeladenem Gesang und seinen finsteren Growls getragen wird.