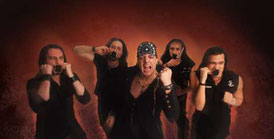 Nach ihrem letzten Album "Metal Dome" aus dem Jahr 2015 präsentieren Emerald Sun aus Griechenland mit ihrem bereits vierten Album seit ihrer Gründung im Jahr 1998 ein Power Metal-Feuerwerk, welches seinesgleichen sucht.
Denn auch auf "Under The Curse Of Silence" geht die Band ganz in die Vollen. Begleitet von einer amtlichen Produktion aus der Hand des aktuellen RAGE-Gitarristen und Studio-Spezialisten Marcos Rodriguez, fegen die elf Album Songs + Bonus Track aus den Lautsprechern, dass es knallt.

Dass Sänger Stelios "Theo" Tsakiridis das volle Spektrum eines klassischen Metal-Sängers beherrscht, zeigt er nicht nur bei Up-Tempo Knallern wie "Kill Or Be Killed" oder "Weakness And Shame", sondern ebenso in ruhigeren Gefilden wie der wunderbaren Rock-Ballade "Journey Of Life" oder dem in Spanisch gesungenen Bonus Track "La Fuerza Del Ser".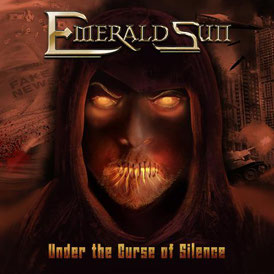 Ein besonderes Highlight wird mit dem krachenden "Blast" präsentiert, bei dem RAGE-Frontmann Peavy Wagner mit von der Partie ist. Zu diesem Song wird es auch ein Musikvideo zur Albumveröffentlichung geben.

Emerald Sun spielen auch in diesem Jahr einige Live-Shows, auf denen die Band ihre treibende Metal-Kompetenz und Bühnenerfahrung noch einmal mit Nachdruck unter Beweis stellen kann. Unter anderem auf dem Metal Diver Festival im März werden sie zusammen mit RAGE und Firewind den Fans ordentlich einheizen.

Emerald Sun verstehen epischen Power Metal mit all seinen Facetten und demonstrieren auf "Under The Curse Of Silence" erneut ihren Stellenwert in der internationalen und insbesondere griechischen Metal-Szene.