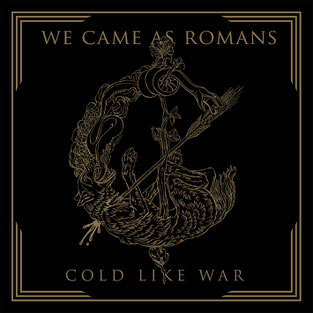 VÖ: 20.10.2017
Label: Sharptone Records
Format: CD
Tracklist:
01. Vultures With Clipped Wings (4:04)
02. Cold Like War (3:46)
03. Two Hands (3:53)
04. Lost In The Moment (4:12)
05. Foreign Fire (3:53)
06. Wasted Age (3:46)
07. Encoder (3:19)
08. If There's Nothing To See (4:35)
09. Promise Me (3:45)
10. Learning To Survive (4:29)
So wirkliche musikalische Neuentdeckungen sind auf Grund einer vielzahl an Bands und einer damit einhergehenden Überflutung des Musikmarktes grundsätzlich eher schwierig. Die sichtbarsten Weiterentwicklungen in der Gitarren-Szene macht man wohl am ehesten im Bereich des (Metal)Core.
Auf COLD LIKE WAR bedient man sich zwar alt bekannten Themen wie das Elened der Menschheit, musikalisch hat die Band aber nochmal einen Drauf gesetzt und ihren Stand in der Szene weiter gefestigt. Von Anfang an gehen die Songs der Band aus Michigan gut ins Ohr und machen Lust auf mehr.
... bis auf diesen einen Track, der mir persönlich fast das komplette Album musikalisch kaputt macht. Schon von "Vultures With Clipped Wings" an beschallt man seine Räumlichkeiten mit wirklich starken Core-Track, aber dann kommt da kurz vor Schluss diese pseudo-Elektro-Pop Nummer "Promise Me" um die Kurve, die für meinen Geschmack überhaupt nicht zum Rest des Albums passt. Das hätte sich die Band meiner Meinung nach wirklich sparen sollen. Ansonsten lässt COLD LIKE WAR nicht wirklich viel Raum zu meckern. Einen Track kann man ja überspringen. Ich bin jedenfalls sehr gespannt, was es als nächstes aus dem Hause WE CAME AS ROMAS zu lesen und hören geben wird.
(Sarah Jacob)