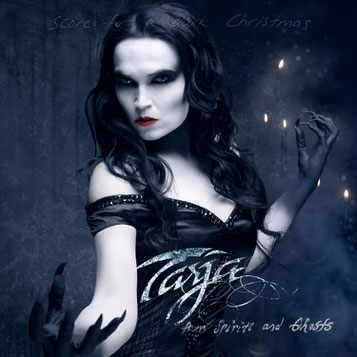 VÖ: 17.11.2017
Label: earMusic
Format: CD
Tracklist:
01. O Come, O Come, Emmanuel
02. Together
03. We Three Kings
04. Deck The Halls
05. Pie Jesu
06. Amazing Grace
07. O Tannenbaum
08. Have Yourself A Merry Little Christmas
09. God Rest Ye
10. Feliz Navidad
11. What Child Is This
12. We Wish You A Merry Christmas
Wer mehr oder weniger regelmäßig meine Reviews liest, wird ja schon mitbekommen haben, dass Frauengesänge grundsätzlich erstmal nicht so mein Fall sind. Und dann auch noch dieses Operettengedudel... nicht mit mir!
Für dieses neue Album von Tarja muss ich allerdings mal eine Ausnahme machen. Auch wenn ich noch immer der Meinung bin: jedes Album was keine eigenen Songs enthält, sondern nur aus bereits bekannten Stücken besteht, bei denen andere die Arbeit hatten und man selbst nur noch Geld daraus machen möchte (siehe zB Exit Eden - überflüssiger geht es kaum noch!!) gehören weder supportet noch gar veröffentlicht - diese Scheibe finde ich aber tatsächlich gelungen!
Wenn auch die Songs ebenfalls keine Tarja-eigenen Produkte sind, gibt es mit "From Spirits And Ghosts (Score For A Dark Christmas)" ein wirklich schönes Werk.
Sollte man hier eine weitere Metal Christmas CD erwarten, wird man gänzlich enttäuscht. Auf diesem Album verwirklicht sich die Finnin ain allen möglichen weihnachtlichen Stücken, aus den verschiedensten Kulturen, aber nix mit fetten Gitarren oder hämmernden Drums. Sie bedient sich der kompletten Palette, die ein Orchester hergibt und setzt damit Lieder wie "O Tannenbaum" (ja, auf deutsch!), "Feliz Navidad", oder dem in den USA sehr beliebten "Amazing Grace" perfekt in Szene. Aber gerade deswegen tue ich mich mit dem Namenszusatz "a dark christmas" etwas schwer. So wirklich dark ist hier eigentlich nur das Albumcover und die Tatsache, dass Frau Turunen eher mit anderen musikalischen Klängen in Verbindung gebracht wird.
Jedenfalls erzeugt der Langspieler eine schöne, kuschelige Atmosphäre und macht Lust auf Schnee, Plätzchen, warmen Tee oder Glühwein und einen brennenden Kamin.
(Sarah Jacob)