Pfingstwochenende (Freitag, 2. Juni bis Sonntag, 4. Juni)
Es war wie immer ein Verhandlungsmarathon. Doch irgendwann ist die letzte Band gebucht und
die Veranstalter freuen sich, dass sich ab jetzt nur noch alles um Details dreht - und die
sommerlich anmutende Wetterlage. "Angegrillt" wird für Freunde metallischer Rockklänge wie
gewohnt auf dem Rock Hard Festival, das im Vorjahr restlos ausverkauft war. Kein Wunder, dass
der Vorverkauf bereits auf Hochtouren läuft...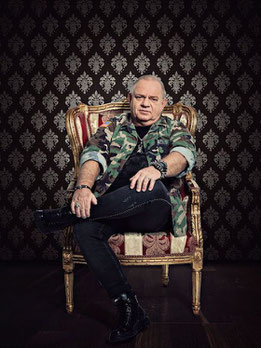 Ganz druckfrisch auf den Postern steht Udo  DIRKSCHNEIDER, dessen letzte Tournee mit Songs
der Metal-Legende Accept für allerorts randvolle Häuser gesorgt hat. Auf vielfachen Wunsch der Fans gibt es diese Show noch einmal auf dem Rock Hard Festival zu bewundern. Danach steht der eigentliche Festival-Headliner auf den Brettern, nämlich die schwedische Kultband OPETH, deren fantasievolle Klangwelten mit Ausflügen in Prog-, Folk- und Death Metal-Sphären ein immer größeres Publikum erreichen. Konsequenterweise wurde diese Einzigartigkeit von den Plattenkäufern in 2016 mit einer Nummer  1-Platzierung in den deutschen Charts belohnt. Damit
nicht genug: Den diesjährigen Doppelschlag machen die Senkrechtstarter BLUES PILLS perfekt, die den Chart-Gipfel einige Monate vorher erklommen. Der Erfolg der Retrorocker (Einflüsse: Janis Joplin, Rory Gallagher, Led Zeppelin, Black Sabbath) ist eine kleine Sensation, wenn man bedenkt, dass hier ausnahmsweise unermüdliche Tourneen und musikalische Qualität ausschlaggebend waren und weniger das Marketing-Budget einer großen Plattenfirma.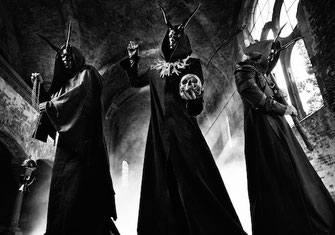 Den musikalischen Gegenpol markieren die polnischen Black-Metaller BEHEMOTH um den charismatischen Frontmann Adam "Nergal" Darski, die mit einer atemberaubenden Show dem Amphitheater einheizen werden. Mit der US-Legende FATES WARNING gibt endlich die vielleicht wichtigste Progressive-Metal-Band wieder ihre Visitenkarte ab, während die dänischen Rocker D-A-D mit einem brandneuen Album zur ausschweifenden Party einladen. Von der kalifornischen Abrissbirne EXODUS und den schwedischen Doomstern CANDLEMASS erwarten
die Fans Klassiker en masse. Die "Tulpenschlächter" ASPHYX kommen mit "Incoming Death" über die Grenze gedonnert. SKYCLAD haben für ihren Folk Metal garantiert eine Geige im Gepäck, während die Okkult-Rocker BLOOD CEREMONY in Kanada eine Flöte einchecken. Vom ehemaligen Manowar-Gitarristen ROSS THE BOSS behauptet man, dass er das gewaltige Songmaterial der True-Metal-Legende besser im Griff hat als seine ehemaligen Mitstreiter.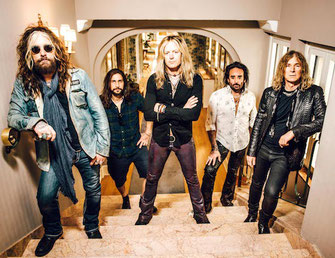 THE DEAD DAISIES sind eine hochkarätig besetzte Rock ́n ́Roll-Maschine mit ehemaligen Whitesnake-, Thin Lizzy- und Mötley Crüe-Mitgliedern, während der Gitarrist ROBERT PEHRSSON wiederum im schwedischen Underground bestens vernetzt ist. DEMON repräsentieren als Originale den britischen Hardrock der achtziger Jahre, diesem Sound
verpassen die Jungspunde MONUMENT jedoch noch einen neuzeitlichen Anstrich. Die Schweden-Hipster THE NIGHT FLIGHT ORCHESTRA um Soilwork-Sänger Björn "Speed" Strid und Arch Enemy-Basser Sharlee D'Angelo versprechen mit ihrer brandneuen Platte "Amber Galactic" eine heiße Space Rock-Oper. Und mit SECRETS OF THE MOON, KETZER, DUST BOLT und MANTAR treten vier deutsche Bands auf, die in den vergangenen Jahren die deutlichsten Fortschritte gemacht haben.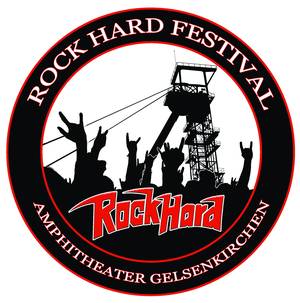 Wie immer also ein handverlesenes, originelles Programm der Rock-Hard-Redaktion mit exklusiven Auftritten und den heißesten Themen der Szene! Nur 7.500 Karten werden für das mit Sicherheit bis auf den letzten Platz gefüllte Amphitheater verkauft, das mit seinen aufsteigenden Rängen für die perfekte Sicht aufs Bühnengeschehen sorgt. "Das vergleichsweise intime Ambiente ist nach wie vor der größte Pluspunkt der Veranstaltung", betonen die Rock-Hard-Macher einmal mehr den stets familiären Charakter des Festivals, bei dem sich die Musiker gerne unter das Publikum mischen und die Fans mit Sprechchören die Security (!) feiern. Metal Market, Gitarren-Equipment zum Ausprobieren, ein multimediales Biergarten-Programm und eine Nacht-Disco im neuen Design runden das Programm ab. Die Erlöse aus den Pfandsammelaktionen gehen - wie in den Jahren zuvor - gemeinnützigen Organisationen zu. 2017 spenden wir - wie im Vorjahr - an "Kinderlachen" in Dortmund.
Die 3-Tages-Tickets kosten 86,90 Euro inklusive aller Gebühren (Ticket + Camping: 108,40
Euro), Tagestickets sind ebenfalls erhältlich.
Ticketlink: https://shop.rockhard.de/rock-hard/rock-hard-festival.html
Aktuelle Informationen, Videos und Interviews der beteiligten Bands sowie Impressionen vom
Gelände findet man auf den Festival-Pages:
Running Order:
Freitag, 2. Juni
BLUES PILLS
CANDLEMASS
THE DEAD DAISIES
MANTAR
ROBERT PEHRSSON'S HUMBUCKER
DUST BOLT
Samstag, 3.6.
BEHEMOTH
D.A.D.
EXODUS
ASPHYX
SKYCLAD
THE NIGHT FLIGHT ORCHESTRA
KETZER
MONUMENT
Sonntag, 4.6.
OPETH
DIRKSCHNEIDER ("Farewell To Accept")
FATES WARNING
ROSS THE BOSS ("Manowar-Classics")
DEMON
SECRETS OF THE MOON
BLOOD CEREMONY
NIGHT DEMON