MISS MAY I veröffentlichen heute den lange erwarteten ersten song und Musikvideo zu 'Lost In The Grey' (vom kommenden Album »Shadows Inside«, das am 2. Juni erscheint) über Loudwire. Klickt auf den unten stehenden Link, um das Video zu sehen.

»Shadows Inside« wurde von Drew Fulk (MOTIONLESS IN WHITE, EMMURE, CROWN THE EMPIRE) und Nick Sampson (ASKING ALEXANDRIA, BORN OF OSIRIS) co-produziert. Der Mix wurde von Andrew Wade (A DAY TO REMEMBER, THE WORD ALIVE, NECK DEEP) erledigt. Findet das Cover unter dieser Meldung.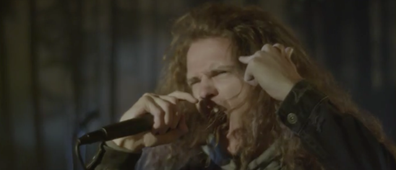 'Lost In The Grey' Official Music Video - gedreht von Ramon Boutviseth (ASKING ALEXANDRIA, VEIL OF MAYA): 
https://youtu.be/uY2jLCYIZg0

Levi Benton (vocals) dazu: "Our new video for 'Lost In The Grey' was by far the most extreme video we have ever done! The shoot involved an entire forest landscape set, live action volatile weather elements and rodents in mouths. We have never had a video like this before. The vibe for the song is really captured well and sets a great image not only for the song, but the record as a whole. Shadows Inside is the most honest record we have ever created and a big part of that was just having the freedom and time to put everything we had into it. 

This is a great first track to release to the mass as it represents the effort it takes to get out of the complacent and stale life people live. The song is about finding that hope and drive to push you to a new and better life. The lion has always represented hope and ambition and now with this video it's physical and represented as a mask that one needs to show them there is a better life for everyone, if you push for it."
Der Sound und die Wut MISS MAY Is sind in den Herzen und Köpfen einer ganzen Legion Fans tief verankert. »Shadows Inside«, das neue Album der Band, ist ein Fest an Monster-Riffs und von heftigen Vocals gepeitschtes Statements, das sowohl von internen als externen Veränderungen geformt wurde. Aber keine Angst, dies ist kein Album, das eine 180° Drehung macht und voller künstlicher Emotion oder schmalziger Leere steckt. Die Band hat die Herausforderung gesucht, außerhalb ihrer Komfortzone zu arbeiten, herauszuholen, was MISS MAY I so vital macht und etwas abzuliefern, das total authentisch und roh ist.

Das energetische Quintett aus dem Herzen Amerikas, dem fruchtbaren Boden des Metalcores, ist ein integraler Teil der weltweiten Heavy-Community, lotet Grenzen aus, elektrisiert die Massen und zieht jede Person, der es begegnen, in seinen Bann.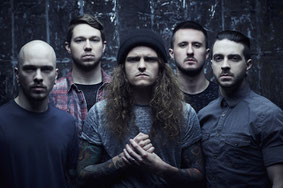 THE HEAVEN AND HELL TOUR
THY ART IS MURDER – co headline 
BEING AS AN OCEAN – co headline 
MISS MAY I
CASEY
24.04.2017 - D - Hannover, Faust   
25.04.2017 - PL - Poznań, U Bazyla  
26.04.2017 - HU - Budapest, Durer Kert  
27.04.2017 - D - Schweinfurt, Stattbahnhof

MISS MAY I sind:
Levi Benton - Vocals
BJ Stead - Guitar
Justin Aufdemkampe - Guitar
Ryan Neff - Bass
Jerod Boys - Drums

www.facebook.com/missmayi