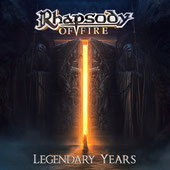 Hierbei handelt es sich um 2017er Re-Recordings von Songs aus der "Rhapsody"-Ära (1997 - 2002). Auf dem "Legendary Years" Album (erhältlich als Digipak und farbiges Vinyl) werden dann ganze 14 Tracks zu finden sein, gleichzeitig stellt es außerdem den Einstand des neuen Sängers Giacomo Voli und Drummer Manu Lotter dar.

Für Mix und Mastering von "Legendary Years" war Seeb Levermann (Orden Ogan) verantwortlich.
---
RHAPSODY OF FIRE - Details zu "Legendary Years"
Eine Legende findet ihre beeindruckende Fortsetzung! Die italienischen Symphonic Power Metal-Könige RHAPSODY OF FIRE haben sich ihre größten Klassiker der "Rhapsody"-Jahre (1997 - 2002) vorgenommen und diese aufwendig komplett neu eingespielt. Mix und Mastering von Seeb Levermann (Orden Ogan). "Legendary Years" – ab 26.05. als Digipak CD und ltd. farbiges 2-Vinyl erhältlich.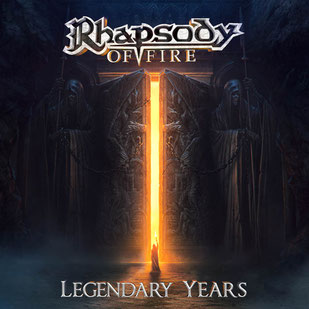 Tracklist:
01. Dawn Of Victory
02. Knightrider Of Doom
03. Flames Of Revenge
04. Beyond The Gates Of Infinity
05. Land Of Immortals
06. Emerald Sword
07. Legendary Tales
08. Dargor, Shadowlord Of The Black Mountain
09. When Demons Awake
10. Wings Of Destiny
11. Riding The Winds Of Eternity
12. The Dark Tower Of Abyss
13. Holy Thunderforce
14. Rain Of A Thousand Flames