Sieben Jahre nach "Deth Red Sabaoth" (2010) geben DANZIG bekannt, dass das neue Studioalbm "Black Laden Crown" am 12. Mai erscheinen wird.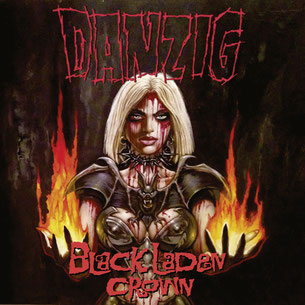 Nach der geschichtsträchtigen Live-Reunion der MISFITS im letzten Jahr, von der beim amerikanischen Riot Fest in Denver und Chicago eine Rekordanzahl an Besuchern Zeuge wurden, bestätigten DANZIG vor kurzem, dass sie das diesjährige kalifornische Blackest Of The Black Fest headlinen werden. Mehr infos dazu hier www.BlackestFest.com
Der Sommer 2017 stellt ausserdem das 25jährige Jubiläum des dritten DANZIG Albums "Danzig III: How The Gods Kill" dar und man darf auf den ebenfalls diesen Sommer anstehenden Live shows von DANZIG einen gehörigen Anteil von Songs des Albums auf der Setlist erwarten.