STORMAGE werden ihr neues Album "Dead Of Night" am 24. März bei Massacre Records veröffentlichen! So sieht die Tracklist aus: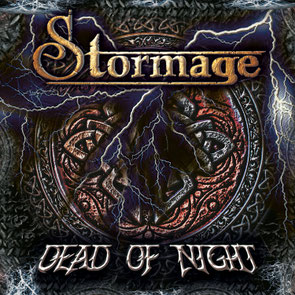 01. Instinct To Defend
02. Anguish Of Mind
03. Heretic Enemy
04. Prime Of Life
05. Faithless God
06. In The Line Of Fire
07. Drag You To Hell
08. Victims Eyes
09. The Deadly Blow
10. Borne The Agony
Kürzlich haben STORMAGE auch das offizielle Video zur neuen Single "The Deadly Blow" veröffentlicht, das hier verfügbar ist: https://youtu.be/zs-F7i-Ts48
Das Album - das zum günstigen "Discover Price" erhältlich sein wird - wurde mit freundlicher Assistenz von Sebastian "Seeb" Levermann produziert, gemischt und gemastert. Für das Artwork ist Mystik Arts verantwortlich.
Die Record Release Party wird am 8. April im Ohler Saal in Plettenberg stattfinden.
https://www.facebook.com/stormage1
https://www.twitter.com/stormageband
https://www.youtube.com/channel/UCgIEiyab2tos5bqzyQeRj8g
---
STORMAGE - CD-Release Party
Bald geht's rund im beschaulichen Plettenberg im Nordrhein-Westfälischen Sauerland.
Am 24.03.2017 wird das neue und dritte Album "Dead Of Night" vom STROMAGE veröffentlicht. Und schon zwei Wochen später, könnt ihr euch von diesem mega Langspieler auch live überzeugen!