THE UNITY
- feat. Michael Ehré und Henjo Richter von Gamma Ray -
- Debütalbum "The Unity" erscheint am 05.05.2017 -
- Digital Single und Lyrik Video veröffentlicht!!! -
- Auf Tour mit SINNER im Mai 2017 -
Wenn packende Songs an der Schnittstelle zwischen Hardrock und Melodic Metal mit handwerklich erstklassigen Fähigkeiten und einem großen Erfahrungsschatz aller Beteiligten zusammenfließen, kann das Resultat nur außergewöhnlich gut sein. THE UNITY sind ein solcher Fall, bei dem sämtliche musikalischen Parameter auf eine exzellente Formation mit vielversprechender Zukunft hinweisen. Denn bei THE UNITY handelt es sich um die neue Gruppe der beiden Gamma Ray-Mitglieder Michael Ehré (Schlagzeug) und Henjo Richter (Gitarre). Richter gehört seit 20 Jahren zu den Hamburger Power-Metallern, in Ehrés Vita finden sich vor seinem Einstieg bei Gamma Ray im Jahre 2012 so prominente Namen wie Firewind, Uli Jon Roth oder Unisonic, um nur einige zu nennen. Knapp eineinhalb Jahre haben THE UNITY unter Hochdruck an ihrem ersten Album gearbeitet, am 05. Mai 2017 wird es über Steamhammer/SPV veröffentlicht. Man muss kein Prophet sein, um dieser Band eine glänzende Zukunft zu prognostizieren.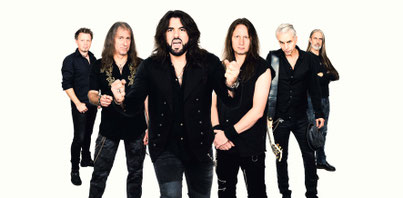 Denn die beiden Instrumentalisten und Komponisten Richter und Ehré haben bei THE UNITY hervorragende Kollegen um sich geschart, mit denen sie nicht nur ihre künstlerische Vision teilen, sondern partiell auch bereits in anderen Konstellationen gemeinsam auf der Bühne gestanden haben: der italienische Ausnahmesänger Sänger Gianba Manenti, Gitarrist Stef E, Bassist Jogi Sweers und Keyboarder Sascha Onnen kennen viele Fans spätestens seit Ehrés Band Love.Might.Kill, die bislang zwei Alben veröffentlicht und Shows in halb Europa gespielt hat.
Produziert wurde das THE UNITY-Debüt von der Band selbst, in weiten Teilen in Ehrés ´B Castle Studio`. Gemischt und gemastert hat das Album der Spanier Miquel A. Riutort im ´Psychosomatic Recording Studio`. Erwähnenswert ist auch das eindrucksvolle Cover-Artwork aus der Feder von Alexander Mertsch, der bereits unter anderem für Deep Purple, Gamma Ray, Status Quo und Europe gearbeitet hat.
Das Debutalbum "The Unity" von THE UNITY wird am 05. Mai 2017 durch SPV/Steamhammer als CD Digi (incl. Poster), Doppel Gatefold LP, Download und Stream veröffentlicht.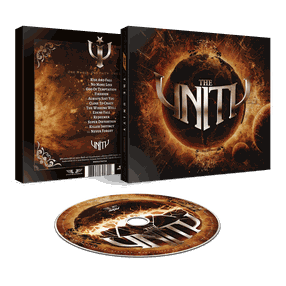 Tracklisting:
01. Rise And Fall 5:26
02. No More Lies 5:07
03. God Of Temptation 5:27
04. Firesign 5:18
05. Always Just You 6:02
06. Close To Crazy 3:30
07. The Wishing Well 5:47
08. Edens Fall 4:30
09. Redeemer 4:54
10. Super Distortion 1:03
11. Killer Instinct 5:52
12. Never Forget 5:40
THE UNITY - auf Tour mit SINNER
12.05.2017 - CH - Wetzikon, Hall Of Fame
13.05.2017 - D - Memmingen, Kaminwerk
14.05.2017 - D - Essen, Turock
16.05.2017 - D - Nürnberg, Hirsch
17.05.2017 - D - Aschaffenburg, Colos-Saal
18.05.2017 - D - Mannheim, 7er Live Club
19.05.2017 - D - Markneukirchen, Framus&Warwick Music Hall
20.05.2017 - D - Hamburg, Knust
Tickets: www.metaltix.com
Touragentur: http://www.continental-concerts.de/
THE UNITY - CD release show
27.05.2017 - Nordenham, Jahnhalle (plus Special Guests) Tickets: www.reservix.de
"Rise And Fall" Lyrik Video: https://youtu.be/8OPA4i3xdtk
www.unity-rocks.com