Eine Legende findet ihre beeindruckende Fortsetzung! Die italienischen Symphonic Power Metal-Könige RHAPSODY OF FIRE haben sich ihre größten Klassiker der "Rhapsody"-Jahre (1997 - 2002) vorgenommen und diese aufwendig komplett neu eingespielt. Mix und Mastering von Seeb Levermann (Orden Ogan). "Legendary Years" – ab 26.05. als Digipak CD und ltd. farbiges 2-Vinyl erhältlich.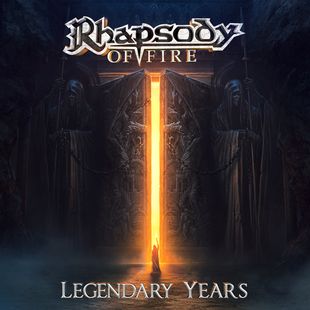 Tracklist:
01. Dawn Of Victory
02. Knightrider Of Doom
03. Flames Of Revenge
04. Beyond The Gates Of Infinity
05. Land Of Immortals
06. Emerald Sword
07. Legendary Tales
08. Dargor, Shadowlord Of The Black Mountain
09. When Demons Awake
10. Wings Of Destiny
11. Riding The Winds Of Eternity
12. The Dark Tower Of Abyss
13. Holy Thunderforce
14. Rain Of A Thousand Flames
---
RHAPSODY OF FIRE melden sich in neuem Line-Up zurück und kündigen "Special Release" an
Nachdem die italienischen Symphonic Power Metal Kings RHAPSODY OF FIRE erst kürzlich mit Sänger Giacomo Voli und Drummer Manu Lotter zwei neue Mitglieder präsentierten, kündigt die Truppe fürs Frühjahr eine besondere neuen Veröffentlichung an: Diese wird ein 75 Minuten starkes Album, bestehend aus komplett neu eingespielten Songs der ersten fünf Rhapsody-Jahre (1997 - 2002), sein. Für den Mix wurde Seeb Levermann (Orden Ogan) engagiert.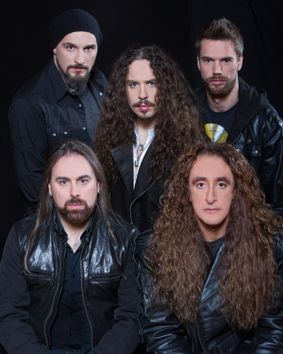 "To re-record old historic tracks is not that common among bands because there is probably a lack of self-confidence or because, for some musicians and fans, what is part of the past should not be touched. We do not agree", Alex Staropoli says.

RHAPSODY OF FIRE sind da anders und sehr zuversichtlich, ein herausragendes Resultat zu erzielen, das die Fans begeistern wird. Durch die enorme spieltechnische Präzision, den neuen Sänger Giacomo, die im Laufe der Jahre fortgeschrittene Studiotechnik und einem sorgsamen Mix, sollen die alten Klassiker in neuem Glanz erstrahlen. Alles wurde mit viel Hingabe und großem Respekt angegangen, in vollem Bewusstein, dass die von Alex Staropoli und dem ehemaligen ROF-Gitarrist Luca Turilli geschriebenen Songs Kultstatus inne haben.

Staropoli fügt hinzu: "We already had the chance to listen to some rough mixes and we can clearly say that the result goes far beyond any bright expectations. The result is just fantastic. We can't wait to start the mix!"

Mit einer Veröffentlichung darf bereits im Frühjahr gerechnet werden. Nähere Details dazu in Kürze.