"Wenn du einen Teil deines Lebens verändern willst, musst du da rausgehen und und es leben, nicht nur darüber fantasieren." So erklären Striker die Intention hinter dem Track "Born To Lose", der als erste Single des neuen, mittlerweile fünften Albums "Striker" schon vorab mit einem Lyric-Video zum angemessenen Kick-Off ins neue Jahr einlädt.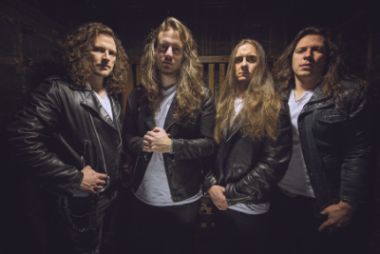 Wie ernst die Band diese Aussage selber nimmt, zeigt sich auch anhand des Tempos, das sie vorlegt: Nach dem erfolgreichen Aufbau ihres eigenen Independent-Labels Record Breaking Records, haben sich Striker den Status als Kanadas derzeit angesagteste Metal Band erarbeitet. Nur knapp ein Jahr nach der Veröffentlichung des preisgekrönten "Stand In The Fire" im Februar 2016 kommt am 24. Februar schon das neueste, selbstbetitelte Album "Striker" auf den Markt.
Eine exklusive Pre-Order Kampagne für das im Februar erscheinende Album läuft ab sofort und noch bis zum 30. Januar auf strikermetal.myshopify.com/. Wer hier vorbestellt, bekommt die Single "Born To Lose" als Sofort-Download und damit den perfekten Vorgeschmack auf ein weiteres epochales Album der Kanadier, die auch pünktlich zum Vorverkaufsstart auf einer Tour durch die USA und von Februar bis April als Support auf der Europa-Tour von Sonata Arctica "Lethal Amounts of Shred" liefern werden.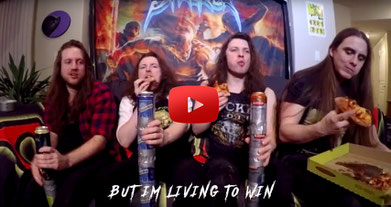 Das Lyric-Video zu "Born To Lose" zeigt die Kanadier in einer Situation, die für sie auf Stationen in der ganzen Welt zum Normalzustand geworden ist – auf Tour, zwischen Bier, Pizza und, allem voran, beim Zelebrieren der Freiheit, die sie in dem Track hochhalten: "Wenn dich das nicht dazu bringt, alles hinzuschmeißen und zu feiern, was dann?"

Nicht nur auf Tour lebt die Band nach dem Motto Full Speed or no Speed, mit dem sie es bei Live-Performances schafft, das Publikum mit zielgenauen Salven aus ebenso energiegeladenen wie eingängigen Melodien mitzureißen, die mehr reinhauen als eine .50-Kaliber-Kugel direkt zwischen die Augen.
Ihr nunmehr fünftes Album "Striker" folgt dementsprechend einem klaren Ziel: Man hat sich auf das konzentriert, was wirklich wesentlich ist, wenn es gilt, punktgenaue Metal-Ladungen auf die stetig wachsende Fanbase abzufeuern, wie die Band selbst sagt: "Dies ist unser 'no bullshit'-Album. Wir haben alles weggelassen, was nicht absolut notwendig war und alles kurz und auf den Punkt gehalten. Wir beten jeden Tag am Altar des Heavy Metal und es gibt einfach solche musikalischen Ideen, die alle Zeiten überdauern und solche, die es nicht tun."
"Striker" könnte direkt aus den glorreichen Tagen des Heavy Metal stammen, denn es fängt den Hörer in einem wachsenden Circle Pit aus einprägsamen Refrains und kraftvoller Stimmgewalt. Wer bereit ist, sich mit aller Wucht in diesen Circle Pit zu stürzen, kann sich von Strikers musikalischer Weiterentwicklung schon in Kürze überzeugen.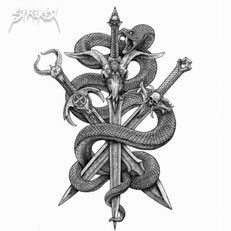 Tracklist:
01. Former Glory
02. Pass Me By
03. Born To Lose
04. Cheating Death
05. Shadows in the Light
06. Rock the Night
07. Over the Top
08. Freedom's Call
09. Curse of the Dead
10. Desire