Gute Nachrichten für alle, die in diesem meteorologisch durchwachsenen Sommer nicht ausreichend Licht genießen konnten. Die volle Erleuchtung naht ... der Master Of Light wird ab 11. November 2016 dem wetterbedingten Trübsal ein Ende bereiten und mit gewohnt positiver Freedom Call-Aura für aufgehellte Stimmung sorgen. Frontmann Chris Bay kündigt an: "Unsere Fans können sich auf ein volles Dutzend neuer Songs freuen, die einmal mehr unterschiedliche Facetten unseres melodischen Metals aufzeigen, mit vielen temporeichen Stücken, aber auch progressiven Querverweisen und balladesken Momenten. Für jeden Freedom Call-Anhänger ist etwas dabei." Veröffentlicht wird Master Of Light über Steamhammer/SPV als Digipak, Doppel LP, Download und limitiertes Box-Set mit reichlich Bonusmaterial und speziellem Give-Away.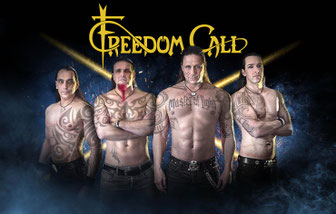 Aufgenommen wurde Master Of Light im Band-eigenen ´Little Sun Creek Lounge Studio` in der Nähe von Nürnberg. Produziert haben Chris Bay und Stephan Ernst, der auch schon bei den Vorgängern Land Of The Crimson Dawn (2012), Beyond (2014) und Eternity – 666 Weeks Beyond Eternity (2015) mit an den Reglern saß. Bewährt hat sich auch die aktuelle Besetzung mit den beiden Bandgründern Chris Bay (Gesang, Gitarre) und Ilker Ersin (Bass) sowie ihren zwei Mitstreitern, Gitarrist Lars Rettkowitz und Schlagzeuger Ramy Ali. Mit der bereits im Juli veröffentlichten Vorab-Single ´Hammer Of The Gods` begeistert dieses Line-Up zurzeit auf großen Festivals weltweit. Noch vor Veröffentlichung des Longplayers wird es auch den neuen Videoclip zum Albumtrack ´Metal Is For Everyone` geben, der mit seinem optimistischen Flair die Vorfreude auf Master Of Light zusätzlich steigert. Bay zum aussagekräftigen Songtitel: "Ein wenig Heavy Metal steckt doch in jedem von uns, oder?"
Das Lyrik Video zu "Hammer Of The Gods" ist hier zu sehen: https://youtu.be/k9xYStrPgOw
"Master Of Light" erscheint in drei physischen Versionen mit jeweils unterschiedlichem Cover:
Grün: DigiPak incl. Poster
Blau: Doppel LP im Gatefold, 180 g, bedruckte Innentaschen, blaues Vinyl, CD in Stecktasche
Rot: Ltd. Boxset incl. DigiPak, Bonus CD, Sonnebrille, Sticker, handsignierte Photokarte
Sowie exklusive Download Version für iTunes und amazon.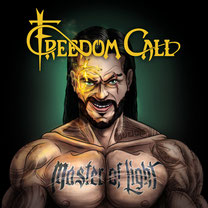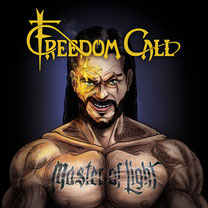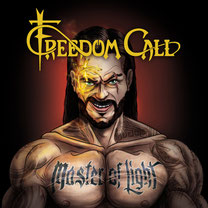 Tracklisting:
01. Metal Is For Everyone 4:52
02. Hammer Of The Gods 3:11
03. A World Beyond 5:54
04. Masters Of Light 5:29
05. Kings Rise And Fall 4:02
06. Cradle Of Angels 5:03
07. Emerald Skies 3:39
08. Hail The Legend 3:58
09. Ghost Ballet 3:07
10. Rock The Nation 3:11
11. Riders In The Sky 4:15
12. High Up 3:03
FREEDOM CALL "Master Of Light"-Tour 2017
07.02.2016 - D - Köln, Underground
08.02.2016 - D - Aschaffenburg, Colos Saal
09.02.2016 - D - Hamburg, Knust
10.02.2016 - D - Erfurt, From Hell
11.02.2016 - CH - Pratteln, Z7
12.02.2016 - D - Stuttgart, Club Cann
14.02.2016 - D - München, Backstage
15.02.2016 - D - Nürnberg, Hirsch
16.02.2016 - D - Bremen, Tivoli
17.02.2016 - D - Bochum, Matrix
18.02.2016 - D - Berlin, Badehaus