Ein neuer Funken Hoffnung glüht in der Dunkelheit der Rockszene und mit seinen unbändigen weiblichen Leadvocals und den fesselnden Melodien entfachte das Lauffeuer FOREVER STILL 2013 in Dänemark und verbreitet sich nun konsequent über die Welt. Von denselben musikalischen Ufern wie LACUNA COIL, FLYLEAF, HALESTORM oder BRING ME THE HORIZON stammend, baute sich die Band die letzten drei Jahre konsequent ein Fanfundament auf und tourte unermüdlich durch Europa. Doch jetzt geben sie noch einmal Vollgas und lassen ihr Debütalbum »Tied Down« am 21. Oktober von der Leine.

Es ist an der Zeit, ein paar Wunden wieder aufbrechen zu lassen, also seht das Musikvideo zu 'Scars' hier: https://www.youtube.com/watch?v=KUG0c05iK-Q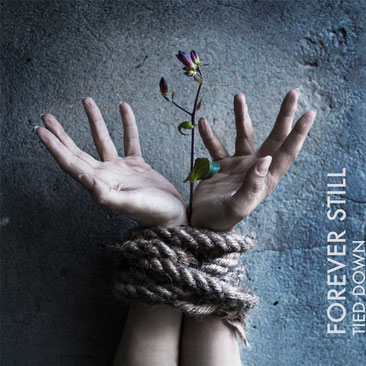 "Leute, die mit unserer Band bereits vertraut sind, wissen, dass wir sehr genügsam sind und deshalb keine Eile hatten, bei einem Label zu unterschreiben", erklärt Sängerin Maja Shining. "Wir wussten immer: Wenn wir uns an eine Plattenfirma binden, dann nur an eine, die so sehr an uns glaubt, wie wir selbst und uns nicht unnötig ändern möchte, sondern mit voller Energie daran arbeitet, uns voranzubringen. Und ich denke, so einen Partner haben wir mit Nuclear Blast gefunden."

Während junge Rockbands mit hübscher Sängerin häufig als Retortenprodukt bezeichnet werden, ist an FOREVER STILL rein gar nichts künstlich oder marionettenhaft - dass Maja und Multi-Instrumentalist Mikkel Haastrup die Songs selbst schreiben ist selbstverständlich, aber auch alles andere, was die Band bisher erreichte, ist komplett mit eigenem Herzblut realisiert - über Jahre buchten sie ihre Touren selbst, schossen allein ihre Bandfotos, produzierten und mixten die Songs, drehten eigene Musikvideos und kraxelten somit konsequent die Erfolgsleiter nach oben.

All das beeindruckte Nuclear Blast-Besitzer Markus Staiger vom ersten Moment an:
"FOREVER STILL war Liebe auf den ersten Blick! Der Artikel im Metal Hammer, in dem die Band zum Newcomer des Monats gekürt wurde, machte mich neugierig und was ich im Netz schließlich fand, hat mich total überwältigt. Die Band ist nicht nur jung, sie klingen auch frisch, ambitioniert und besitzen vor allem eines: Hits! Ihre Mischung aus modernem und melodischem Metal geht unter die Haut und mit Sängerin Maja haben FOREVER STILL ein absolutes Aushängeschild an der Frontposition. Da uns ebenfalls die DIY-Einstellung und die Visionen der Musiker begeistert haben, ist es uns eine Ehrem, die Formation in der Nuclear Blast-Familie aufzunehmen."

Hier ist die Trackliste des neuen Album-Digipaks, das auch eine Special-DVD mitbringt:
01. Scars
02. Once Upon A Nightmare
03. Miss Madness
04. Awake The Fire
05. Breathe In
06. Save Me
07. Your Light
08. Alone
09. Break The Glass
10. Tied Down
Bonus Tracks:
11. Scars (acoustic)
12. Save Me (acoustic)
13. Miss Madness (acoustic)
DVD:
01. Miss Madness (Videoclip)
02. Scars (Videoclip)
03. Awake The Fire (Videoclip)
04. Break The Glass (Videoclip)
05. Once Upon a Nightmare (Lyricvideo)
06. Miss Madness (Lyricvideo)
07. Scars (Lyricvideo)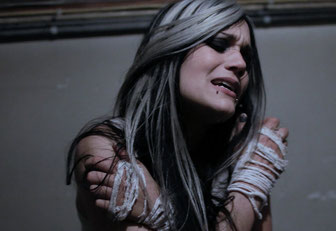 Ihr Debütalbum »Tied Down« ist eine Reise durch die Welt der emotionalen Zerstörung, die wiederaufkeimende Hoffnung und den Heilungsprozess. Es vermischt passionierten Klargesang mit wütenden Screams von Sängerin Maja und enthält Rockhymnen, die bereits beim ersten Hören zünden.
Weitere Infos:
www.facebook.de/foreverstill
www.foreverstill.dk