Europas führende Horror Punk Band hat einen neuen Bassisten. Der zweite Wechsel am Viersaiter seit Bandentstehung 2002 bringt Chris Cranium die Ehre, den Bass bei THE OTHER bespielen zu dürfen.
Er nimmt den Platz von Aaron Torn ein, der zwei Jahre Bassist in der Band war, dem Album "Fear Itself" den letzen Schliff verlieh und mit THE OTHER in Deutschland, den USA und im Vereinigten Königreich die Bühnen unsicher machte.
Die anstehenden Shows werden mit Neuzugang Chris Cranium stattfinden.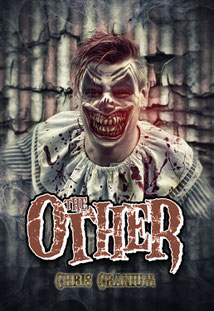 04.08.2016 - D - Wacken, Wacken Open Air
20.08.2016 - D - Dinkelsbühl, Summer Breeze Open Air
27.08.2016 - D - Siegen, Kubana
02.09.2016 - D - Lünen, Wreck´n Roll Festival
30.09.2016 - D - Frankfurt, Das Bett
31.09.2016 - D - Köln, Underground
THE OTHER sind nicht nur ein musikalisches- sondern auch ein visuelles Erlebnis. Fans von Misfits, Horrorfilmem der B-Klasse und Co. kommen bei den Fünf aus Köln definitiv auf ihre Kosten. Wer Zweifel hat, kann sich bitte hier überzeugen:
https://www.facebook.com/theotherhorrorpunk/?fref=ts