"Nach der Flut geht's weiter..." - so hiess das Motto der Veranstaltung der Hard'n'Heavys am 04.11.2016 im Troisdorfer JKC. Nachdem hier ordentlich gefeiert wurde und den Ausfall der diesjährigen Summernight fast vergessen machte, geht es nun mit den Planungen und der Organisation des nächsten Festivals für 2017 weiter.
Erfreulicherweise konnten alle für 2016 bestätigten Bands auch für das kommende Open Air gebucht werden, und so brauche ich nicht viel Mühe, diese noch einmal vorzustellen. Sieht also selbst die Ankündigung für den vergangenen Termin:
(Sarah Jacob)
---
Freunde des guten Musikgeschmacks aufgepasst!
Auch in diesem Jahr wird es wieder das tolle SUMMERNIGHT OPEN AIR geben - und das bereits zum 19. Mal!
Am 22. und 23.07. heisst es also wieder "Bangt auf was das Zeug hält!" im Mühlenpark Mechernich!
Ein wunderbares "Umsonst und Draussen" vorallem, wenn die Flocken mal wieder nicht so locker sitzen!
Heisst: Eintritt frei, Campen frei, Parken frei!
Nun erstmal noch ein paar Infos zu den diesjährigen Bands:

Hereditary:
Gegründet 2013/14 in Bonn haben es die Jungs im November 2015 auch direkt durch Gewinnen unseres SNOA Slot Battle als erste Band auf die Running Order für 2016 geschafft.
Kein Wunder, sind doch alle bereits "alte Hasen" im Geschäft und schon mit anderen Bands aktiv gewesen. Die Band steht für Death Metal mit dezenter schwedischer Prägung, gewisse melodische Ambitionen lassen sich dabei kaum verstecken.

SpiteFuel:
2016 gegründet aus mehreren Ex-Strangelet-Mitgliedern, steht SpiteFuel nun für mitreißenden Heavy Rock. Die Stimme von Sänger Stefan Zörner passt dabei perfekt zu den Einflüssen von Slash, Guns N'Roses und frühen Judas Priest. Wir sind froh, dass der Fünfer aus Heilbronn es trotz aktueller  Studioaufnahmen schafft, für Euch auf der Summernight zu rocken.

Hopelezz:
Weit über 100 Live-Shows haben die Wuppertaler in den letzten Jahren absolviert und konnten jedes Mal mit ihrem präzisem Modern Thrash punkten. Sie sind bereits eine feste Größe in der deutschen Konzert- und Festival-Landschaft. Auf dem Summernight Open Air sind Hopelezz mit ihrem brandaktuellen Album "Sent to Destroy" am Start und freuen sich, dass sie ihre gesundheitsbedingt ausgefallene Show vom letzten Jahr endlich nachholen können.

Crossplane:
"Wir sind Crossplane und wir spielen Rock'n'Roll....!" Nicht nur an dieser Ansage erkennt man die deutlichen Motörhead-Einflüsse der Ruhrpott-Kombo. Die vier Rocker, allesamt erfahrene Musiker; zum Teil auch noch in andern Szene-Größen wie "Exumer" und "Onkel Tom" tätig; stehen für rotzigen, schweißtreibenden Metal. Sänger Celli, die geborene Rampensau, kennt nur eine Gangart: Vollgas!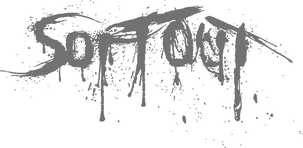 Sortout:
Mit Sortout findet sich in diesem Jahr eine österreichische Band auf dem Billing wieder, die sich selber gar nicht so gerne in eine Kategorie stecken lässt. Ihr Markenzeichen ist dynamischer, wuchtiger Metal, mit harten Riffs und melodischem Gesang, wobei Einflüsse verschiedener Seiten, z.B. "Trivium", "In Flames" und "As I Lay Ding" zum Zuge kommen. Als Samstags-Opener haben sie sich vorgenommen, um 12 Uhr den Platz zum Frühschoppen-Headbangen zu bringen!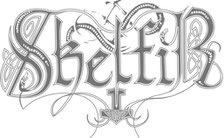 Skelfir:
Heftig geht es direkt weiter mit Viking Metal aus dem Westerwald. Nicht nur nordische Mythen, sondern auch die Sagenwelt des Westerwaldes wird musikalisch von dem Vierer aus Montabaur umgesetzt. Brachiale Hymnen alá Amon Amarth laden die Fans nicht nur zum Mitsingen ein, sondern lassen auch  die Trinkhörner erheben und die Haare kreisen.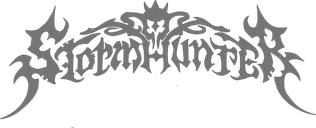 Stormhunter:
Wieder zurück zum traditionellen Power-/Speed Metal geht es nun mit dieser süddeutschen Band, die bereits seit 1998 die Bühnen zum Beben bringt. Inzwischen ist als Gründungsmitglied nur noch Gitarrist Stefan Müller übrig geblieben, der jedoch erfolgreich vier weitere Mitglieder gefunden hat um uns weiterhin mit Metal im Stile von "Running Wild" und "Helloween" zu unterhalten.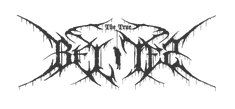 Beltez:
Nun wird es dunkel! Kalter, harter Black Metal der alten Schule ist bei dem Kölner Quintett Programm. Ihre deutschen Texte in Songs wie "Das schwarze Grab" und "Selbstmord" lassen nicht nur ihren Fans das Blut in den Adern gefrieren. Nach dem Album "Der Tod Part:1" von 2013 hoffen wir auf das nächste Werk, welches Anfang 2017 erscheinen soll.

Zerogod:
Bereits seit 16 Jahren erfreuen die fünf Pfälzer mit ihrem traditionellen Death Metal ihre Fans. Das liegt nicht zuletzt daran, dass es die Band immer wieder erfolgreich schafft, auch vereinzelt Groove- und Grind- Elemente in ihre Songs einzubauen. Textlich bewegt man sich fernab von Klischees und regt mit stark sozialkritischem Touch zum Nachdenken über Leben und Gesellschaft an.

King Leoric:
Die in Wolfenbüttel beheimatete 4-köpfige Band steht für kompromisslosen, klassischen Metal der 80er Jahre. Zu ihren Einflüssen gehören Bands wie Iron Maiden, Judas Priest und Accept. Die unverwechselbare Stimme von Sänger Jens Wunder sorgt diesbezüglich jedoch für genügend Eigenständigkeit um sich von den musikalischen Vorbildern deutlich abzuheben.

Wolfen:
Mit über 20 Jahren Band-Bestehen ist "Wolfen" ein absolutes Urgestein der Kölner Metal-Szene. Der nach div. Mitgliederwechseln jetzt wieder Fünfer heizt seinen Fans sowohl mit rockigen Power-Hymnen als auch gerne mal mit etwas thrashigeren Songs gehörig ein. Kein Wunder also, dass die Band immer noch frenetisch gefeiert wird.

Divine Zero:
Die Anfänge des Vierers aus Erkelenz gehen bis in das Jahr 1999 zurück. Das erste Demo der Melodic Deather, "Solarisphere", stammt ebenfalls aus dieser Zeit. Bis zum ersten Longplayer dauerte es dann mit "The Day God Left" allerdings bis 2008. Im Jahr 2012 kam mit Neuzugang Makka noch einmal frischer Wind auf, was sich auch deutlich bei den Live-Shows bemerkbar macht.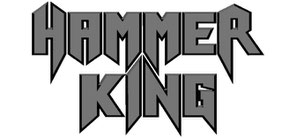 Hammer King:
"Hammer King" haben sich auf die Fahne geschrieben, den truesten Heavy Metal in dieser und allen anderen Welten zu spielen. Beeinflussen lassen sie sich dabei von Iron Maiden, Judas Priest und Manowar. Auch wenn mit dem Debut-Album von 2015, "Kingdom of the Hammer King", erst ein Album in der Band-Diskografie steht, handelt es sich hier um keine Anfänger. Die Bandmitglieder können allesamt auf langjährige Erfahrungen mit ihren Ex- bzw. Zweit-Bands "Ross the Boss", "Saltatio Mortis" und "Ivory Night" zurückblicken.
Und nun noch die Running Order in Gänze:
Freitag - 22.07.2016:
18:00 - 19:00 Hereditary
19:30 - 20:30 SpiteFuel
21:00 - 22:00 Hopelezz
22:30 - 24:00 Crossplane
Samstag - 23.07.2016:
12:00 - 12:40 Sortout
13:05 - 13:45 Skelfir
14:10 - 14:55 Stormhunter
15:20 - 16:10 Beltez
16:35 - 17:30 Zerogod
18:00 - 19:00 King Leoric
19:30 - 20:30 Wolfen
21:00 - 22:00 Divine Zero
22:30 - 24:00 Hammer King
Alles Weitere was so wichtig ist, findet ihr auf: