Das Music From The Beast Festival findet 2016 zum dritten Mal statt. Nach den ersten beiden Veranstaltungen wird nun aber die renommierte Hugenottenhalle in Neu-Isenburg das neue Zuhause des Festivals. Für den Kick-Of in Neu-Isenburg konnten für das, von Fans - für Fans organisierte Festival, folgende Interpreten gewonnen werden:
Als Headliner begrüßen wir die Newcomer des Jahres 2015 "Beyond The Black", des Weiteren die Melodic-Heavy Metal Band "Souldrinker" aus Stuttgart, die niederländischen Symphonic Rocker "End Of The Dream" und die hessischen Hardrockerinnen von "Revolution Ev".

Das 2014 ins Leben gerufene MUSIC FROM THE BEAST Festival findet am Samstag, den 08. Oktober 2016, nach zwei erfolgreichen Ausgaben in Oberursel, erstmals in der Neu-Isenburger Hugenottenhalle statt. Die Erstauflage dort wird ein hochklassiges FeMale Festival sein.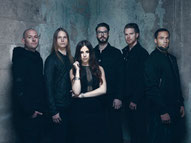 Hierzu wurde mit dem diesjährigen Headliner "Beyond The Black" gleich ein echtes Highlight gesetzt. Diese junge Band gehört bereits nach kurzer Zeit zu den führenden Bands ihrer Generation und sind schon jetzt eine Institution auf vielen Großfestivals. Im Februar kam das neue Album "Lost In Forever" in den Handel gefolgt von einer kompletten Deutschland-Tour mit den Scorpions.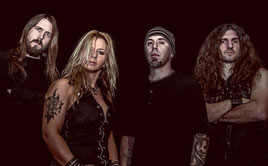 Mit der süddeutschen Melodic-Heavy Metal Band "Souldrinker" ist eine weitere atemberaubende Band am Start. 201 wählte der Deutsche Rock & Pop Verband die Band in der Kategorie "Best Metalband" auf Platz 1. Ausnahmesängerin Iris Boanta wurde zeitgleich in der Kategorie "BestFemale Metal Singer" zur Gewinnerin gekürt.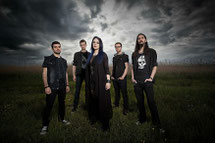 Mit "End Of The Dream" ist eine weitere fantastische Symphonic Metal Band beim diesjährigen Festival vertreten. In Ihrer Heimat wird diese Band bereits mit dem niederländischen Aushängeschild "Within Temptation" verglichen. Ihre musikalische Klasse abr rechtfertigt diesen Vergleich durchaus...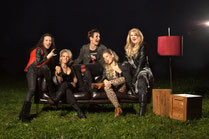 Als Opener des Festivals wir die hessische all-Girlband "Revolution Eve" mit kraftvollem Hard Rock das erste musikalische Statement des Abends liefern und die Fans in der Halle auf Betriebstemperatur katapultieren...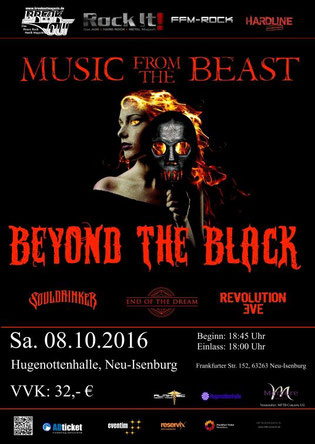 Fakten zur Veranstaltung:
Music From The Beast - "The Beatuy vs. The Beast"
Hugenottenhalle, Neu-Isenburg
Samstag, den 08. Oktober 2016
Einlass: 18:00 Uhr
Beginn: 18:45 Uhr
Dauer: ca. 23:45 Uhr

Ablaufplan:
Beyond The Black (HL)
Souldrinker (3)
End Of The Dream (2)
Revolution Eve (1)

Tickets:
Frankfurt Ticket, Eventim, AD Ticket und jedem angeschlossenen Ticket Shop
Preis: 32,00 € (inkl. MWst)
Ermäßigung: Rollstuhlfahrer / Schwrbehinderte (mit Ausweis B)

Kombi-Ticket (Übernachtung im 4-Sterne Hotel Mercure + limitierte Eintrittskarte)

EZ & Ticket: 92,00 €
DZ & 2 Tickets: 135,00 €
Erhältlich über die Veranstalterseite http://mftb-concerts.de/tickets

Kontakt:
Geschäftsführer: Luis Arens (luis@mftb-concerts.de)
Presse, Marketing: Christoph Albrecht (presse-media@mftb-concerts.de)
Organisation, Booking: Michael Rehwald (michael@mftb-concerts.de)