Die schwedische Classic/Progressive Rock Supergroup THE NIGHT FLIGHT ORCHESTRA (mit Mitgliedern von SOILWORK und ARCH ENEMY) haben die Cover Artworks für ihr kommendes drittes Studioalbum »Amber Galactic«, das am 19. Mai über Nuclear Blast erscheinen soll, enthüllt.

Das Standard Cover findet Ihr am Anfang dieser E-Mail.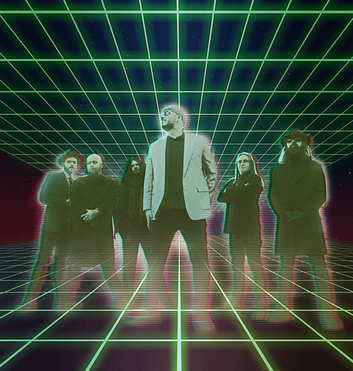 Sänger Björn Strid dazu: "»Amber Galactic« is a relationship drama set in space, the first classic rock space opera on double vinyl. As seasoned musicians, we're taking this project seriously, although we might come across as slightly retrofuturistic at times, there's no irony involved. It's just us trying to shape our future into a place where our race is led by female space commanders with pearl necklaces and a quasar sense of gravity. »Amber Galactic« is about setting free from genre boundaries and expectations that are put on people like us. We just want to create music that we would like to hear ourselves, but that isn't only for us. 
 
THE NIGHT FLIGHT ORCHESTRA is here to set you free, to invite you to enjoy music in whatever form it is presented. For this particular journey, we'd like you to follow us into space, but who knows where we'll go next! After entering the NFO universe, you won't ever be the same!"


»Amber Galactic« wird als Limited Edition Digipak CD mit alternativem Cover Artwork (siehe direkt über dieser Nachricht), 2 LP Vinyl (schwarz und Glitzer Violett) sowie als Digital Download und Stream über alle gängigen Plattformen erscheinen.

Die Tracklist zu »Amber Galactic« liest sich wie folgt: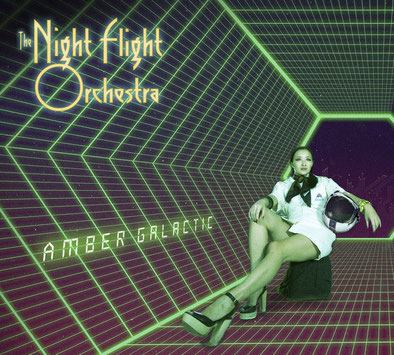 01. Midnight Flyer
02. Star Of Rio
03. Gemini
04. Sad State Of Affairs
05. Jennie
06. Domino
07. Josephine
08. Space Whisperer
09. Something Mysterious
10. Saturn In Velvet
11. Just Another Night BONUS TRACK 
(Limited Edition Digipak, Vinyl)
12. Fly Tonight (Never Rewind) 
BONUS TRACK (nur in Japan)


Auf die Frage der Ausrichtung NFOs innerhalb der Classic-Rock-Universums, konstatiert Strid schmunzelnd: "Most other classic rock bands sound like weed or LSD - we sound like cocaine."

»Amber Galactic« wurde im Handsome Hard Studio in Lund, Schweden aufgenommen und stellt den Nachfolger von THE NIGHT FLIGHT ORCHESTRAs zwei bisherigen Platten »Internal Affairs« (2012) und »Skyline Whispers« (2015) dar.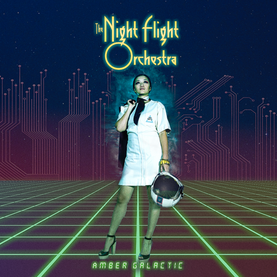 Seid gespannt, weitere Neuigkeiten aus der Welt von THE NIGHT FLIGHT ORCHESTRA folgen schon bald!
THE NIGHT FLIGHT ORCHESTRA-Mitglieder:
Björn Strid - Gesang
Sharlee D' Angelo - Bass
David Andersson - Gitarre
Richard Larsson - Keyboards
Jonas Källsbäck - Schlagzeug
Sebastian Forslund - Gitarre, Percussion

www.facebook.com/thenightflightorchestraofficial
---
THE NIGHT FLIGHT ORCHESTRA unterschreiben bei Nuclear Blast Records
THE NIGHT FLIGHT ORCHESTRA haben ihr Dasein hauptsächlich mit Bummeln, als Opfer von Umständen verbracht. Nun haben die ehemaligen Classic Rock-Parias endlich einen Platz gefunden, den sie ihr Zuhause nennen können. Die klassiche, vom Progressive Rock beeinflusste Supergroup um Björn Strid (SOILWORK), David Andersson (SOILWORK), Sharlee D'Angelo (ARCH ENEMY, SPIRITUAL BEGGARS), Richard Larsson (VON BENZO), Jonas Källsbäck (MEAN STREAK) und Sebastian Forslund (KADWATHA) hat offiziell bei Nuclear Blast Records unterschrieben.

Nuclear Blast wird das kommende Album der Band veröffentlichen, das im nächsten Jahr erscheinen und im Handsome Hard Studio in Lund, Schweden aufgenommen werden soll.
Die noch namenlose Platte stellt den Nachfolger von THE NIGHT FLIGHT ORCHESTRAs zwei bisherigen Platten »Internal Affairs« (2012) und »Skyline Whispers« (2015) dar.

Seht hier einige exklusive Clips mit neuer Musik von THE NIGHT FLIGHT ORCHESTRAs kommendem Album bei MetalSucks: http://www.metalsucks.net/2016/06/02/exclusive-night-flight-orchestra-sign-nuclear-blast-preview-clips-next-album-available/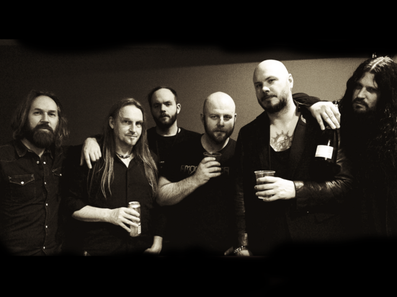 "Es hat sich uns eine Möglichkeit aufgetan; unsere guten Freunde von Nuclear Blast, dem deutschen Label, das berühmt für das Verkünden des Heavy Metal-Evangeliums ist, haben uns gefragt, ob wir Teil ihres Rosters werden möchten. Wir haben zugesagt", so die Band in einer Stellungnahme. "Wir, THE NIGHT FLIGHT ORCHESTRA, werden weiterhin die Grenzen des Classic Rock sprengen; wir werden weiterhin unnötig eingängie Refrains, reichlich Soli, die atmosphärischen Störungen, die ein paar Leute außer uns verstehen werden, und weibliche Stimmen, die sich aus Eurem Unbewusstsein abzuleiten scheinen, einbauen."

Nuclear Blast-Chef Markus Staiger kommentiert:
"Classic Rock ist zeitlose und brilliant gespielte Musik. Musik, die die Grundlage für so viele andere Formen der gitarrengetriebenen Musik bildet. Mit THE NIGHT FLIGHT ORCHESTRA haben wir eine der intensivsten Gruppen des Genres gefunden und es ist noch großartiger, dass unser alter Freund Björn dabei ist. Er beweist einmal mehr, dass er einer der tollsten Sänger ist - sei es im Extreme Metal oder im Classic Rock! Wir freuen uns enorm!"

THE NIGHT FLIGHT ORCHESTRA freuen sich zudem, ihr neues Management vorstellen zu können - Breaking Bands LLC. Das Management-Team umfasst Adrenaline PR-Firmenchefin Maria Ferrero, TESTAMENT-Sänger und Co-Manager Chuck Billy sowie die ehemaligen MegaForce Records und Crazed Management-Besitzer Jon und Marsha Zazula. Das Breaking Bands-Team, ebenfalls für SOILWORKs Repräsentation verantwortlich, ist darum bemüht, THE NIGHT FLIGHT ORCHESTRA erneute Aufmerksamkeit und erhöhte Wichtigkeit einzubringen.

"THE NIGHT FLIGHT ORCHESTRAs Musik besitzt ein richtiges Retro-Gefühl, geht zurück in die guten alten Zeiten... klassischer Arena Rock, wo ist mein Aquanet? NFO bringen mich dazu, das Dach einzufahren und loszufahren - das ist wirklich Musik für alle Generationen", kommentiert Co-Managerin Maria Ferrero. Kollege und ebenfalls Co-Manager Jon Zazula fügt hinzu: "Ich mag die Art, wie sie mit einem Song spielen und einen auf eine Reise voller unerwarteter Handwerkskunst nehmen... Ich stehe voll auf sie. Wir sind äußerst stolz darauf, mit THE NIGHT FLIGHT ORCHESTRA zu arbeiten."

Trotz all dieser Präsention durch vorrangig auf Metal spezialisierte Unternehmen und Labels stellen
THE NIGHT FLIGHT ORCHESTRA eines klar - die Gruppe wird niemals eine Heavy Metal-Band sein. "Aber gelegentlich haben ein paar von uns mit dem Genre geliebäugelt", fügen sie hinzu. "Wir schämen uns nicht für diese Tatsache und werden niemals sinnlos versuchen, dies zu bestreiten. Tatsächlich stand das Metal-Genre einst für alles, was wir schätzen, wenn es um Musik geht. Autoritäten herausfordern. Regeln brechen. Alles tun, was man will, obwohl jeder um einen herum für dieses Gebiet ein totes Ende proklamiert."

"In diesen Tagen, in denen die Plattenindustrie nicht das ist, was sie sein sollte, in denen nur ein kleiner Prozentanteil unserer potenziellen Hörerschaft Musik als physisches Produkt kauft, mit zitternden Händen in ihrem Lieblingssessel sitzt und das Albumcover hält, sind wir extrem stolz, dass Nuclear Blast uns die Möglichkeit geben will, mehr Platten zu veröffentlichen und hoffentlich noch mehr Leuten die Chance zu geben, uns zu genießen."

"Wir werden diese Möglichkeit ergreifen; wir werden unsere Instrumente mit etwas betrunkenen schwedischen Händen streicheln, wir werden lange Abende mit Diskussionen verbringen, warum wir überhaupt in erster Linie Musiker geworden sind, wir werden hitzige Streitereien führen, wieso Steve Gadd einst als der großartigste lebende Schlagzeuger angesehen wurde, wie Tommy Bolins Tele-Nacken seinen Strat-Sound beeinträchtigte, warum Dave Bickler ohne seine Barett niemals so gut klang und warum Musik nicht so gut ist, wie sie sein sollte. Werden Lösungen auf all das finden. Und wir werden Euch nicht enttäuschen."

Seid gespannt, weitere Neuigkeiten aus der Welt von THE NIGHT FLIGHT ORCHESTRA folgen schon bald!

Liket THE NIGHT FLIGHT ORCHESTRA auf Facebook!

THE NIGHT FLIGHT ORCHESTRA-Mitglieder:
Björn Strid - Gesang
Sharlee D' Angelo - Bass
David Andersson - Gitarre
Richard Larsson - Keyboards
Jonas Källsbäck - Schlagzeug
Sebastian Forslund - Gitarre, Percussion