PREPARE YOURSELVES TO RAISE THE FLAG OF HATE AGAIN!

Anfang 2017 werden die deutschen Thrash-Giganten KREATOR im Rahmen ihres kommenden, noch unbetitelten neuen Albums durch Europa touren. Der legendäre Sänger & Gitarrist Mille Petrozza und seine Crew werden zudem mit einem abwechslungsreichen als auch kultigen Billing auf Reisen gehen. Als Direct Support ist niemand Geringeres als die brasilianisch-amerikanischen Extreme-Metal-Pioniere SEPULTURA bestätigt, gefolgt von den schwedischen Melodic-Death-Visionären SOILWORK und Belgiens Finest, dem Death/Grind-Kommando ABORTED.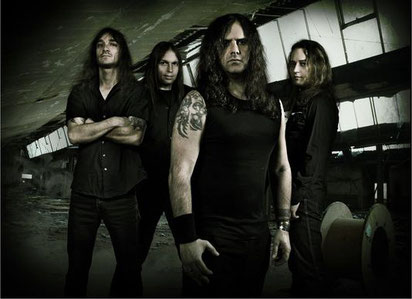 Mille Petrozza kommentiert: "Endlich werden wir wieder eine Headliner-Tour durch Europa fahren. Bis es soweit ist, werden mehr als zwei Jahre seit der letzten vergangen sein und wir haben einige aufregende Ideen für die neue Bühnenshow für unser neues Album. Es wird nicht weniger als spektakulär werden, versprochen! Wir freuen uns, all Euch Metal Maniacs in 2017 zu sehen. Und dies wird erst der Anfang sein..." 

KREATOR: Seit ihrer Gründung in den frühen 1980ern haben KREATOR nicht nur im Speed/Thrash Metal stets Grenzen ausgelotet, sondern auch unzählige Bands in anderen Extreme-Metal-Genres beeinflusst. Mit legendären Alben wie »Endless Pain«, »Pleasure To Kill« und »Extreme Aggression« im Gepäck ist die Band hauptverantwortlich dafür, dass Deutschland in der extremen Musik überhaupt eine Rolle spielt. Anders als andere Künstler des Genres haben es KREATOR immer geschafft, ihren Status beizubehalten, auch während der schwierigen 1990er Jahre, in denen Grunge die Musikwelt dominierte. Seit den 2000er haben KREATOR sowohl ihren eigenen Sound als auch den Thrash Metal selbst auf die nächste Stufe gebracht - durch die Veröffentlichung solcher modernen Klassiker wie »Violent Revolution«, »Enemy Of God«, »Hordes Of Chaos« und zuletzte »Phantom Antichrist«. Fans wie Kritiker sind gespannt darauf, was sich KREATOR für ihr nächstes, 14. Album ausgedacht haben.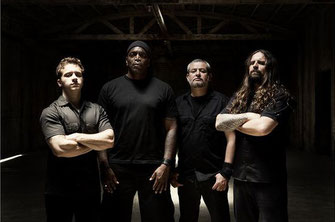 SEPULTURA: Was gibt es über SEPULTURA zu sagen, das nicht bereits gesagt worden ist? Der außergewöhnliche Gitarrist Andreas Kisser und seine Gang von Extreme-Metal-Verrückten können sich nun bereits seit über 32 Jahren in der Szene behaupten. Seien es die frühen ikonischen Werke wie »Beneath The Remains« und »Arise«, die großen Charterfolge wie »Chaos A.D.« und »Roots« oder moderne Extreme-Metal-Meilensteine wie »A-lex« oder »The Mediator Between Head And Hands Must Be The Heart«, SEPULTURA haben stets gezeigt, wie vielschichtig und relevant sie immer waren und es heute noch sind. Mit brandneuen Songs in der Mache wird die Band auf den bevorstehenden Shows eine neue Art Chaos auf der Bühne entfesseln.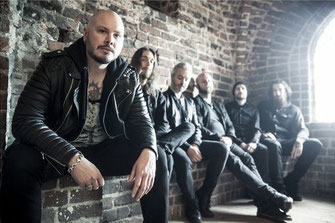 SOILWORK: Keine andere europäische Band war für den modernen extremen Metal so einflussreich wie diese Schweden. SOILWORK haben den Melodic Death Metal bereits am Tag ihrer Gründung revolutioniert, indem sie klaren Gesang hinzufügten, eine fortschrittliche Art, zu denken an den Tag legten, mit progressiven Elementen und lächerlich großartiger Gitarrenarbeit. Über die Jahre hat sich die band in etwas so bemerkenswert einzigartiges entwickelt und Blaupausen für einen modernen Sound geliefert, die andere Bands nur zu gerne annehmen. Mit ihrem aktuellen Meisterwerk »The Ride Majestic« sowie der kommenden Raritätensammlung »Death Resonance« sind SOILWORK eine echte Bereicherung für dieses abwechslungsreiche Billing.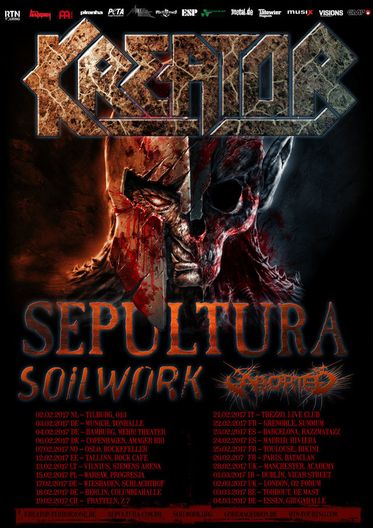 KREATOR
SEPULTURA
SOILWORK
ABORTED
02.02.2017 - NL - Tilburg, 013
03.02.2017 - D - Munich, Tonhalle
04.02.2017 - D - Hamburg, Mehr! Theater
06.02.2017 - DK - Copenhagen, Amager Bio
07.02.2017 - NO - Oslo, Rockefeller
12.02.2017 - EE - Tallinn, Rock Cafe
13.02.2017 - LT - Vilnius, Siemens Arena
15.02.2017 - PL - Warsaw, Progresja
17.02.2017 - D - Wiesbaden, Schlachthof
18.02.2017 - D - Berlin, Columbiahalle
19.02.2017 - CH - Pratteln, Z 7
21.02.2017 - I - Trezzo, Live Club
22.02.2017 - F - Grenoble, Summum
23.02.2017 - E - Barcelona, Razzmatazz
24.02.2017 - E - Madrid, Riviera
25.02.2017 - F - Toulouse, Bikini
26.02.2017 - F - Paris, Bataclan
28.02.2017 - UK - Manchester, Academy
01.03.2017 - IR - Dublin, Vicar Street
02.03.2017 - UK - London, O2 Forum
03.03.2017 - B - Torhout, De Mast
04.03.2017 - D - Essen, Grugahalle
Presented by: EMP, ESP, Meinl, Metal.de, Metal Hammer, Metal + Wine, Metalnews.de, Musix, Nuclear Blast, Peta, Piranha, RTN-Touring, Tätowiermagazin, Visions

KREATOR on YouTube:
'Civilization Collapse' official video: https://youtu.be/EApMitnsXgg
'Phantom Antichrist' official video: https://youtu.be/ojpQ3LCeQTY
'Death To The World' live video: https://youtu.be/VRs1WwLqSdA

SEPULTURA on YouTube:
'The Vatican' official video: https://youtu.be/SSqYDgT-ykg
'Da Lama Ao Caos' official video: https://youtu.be/vhvXc7ccy8Q 

SOILWORK on YouTube:
'Death In General' official video: https://youtu.be/kme-sxY2pAQ
'Enemies In Fidelity' official video: https://youtu.be/5aCvJWyeGnA