Die Düsseldorfer Thrash Metal Urgesteine von ASSASSIN kommen am 20. Mai 2016 mit ihrem neuen Studioalbum "Combat Cathedral".
Erhältlich ist das neue Werk auf CD und auch als streng limitierte LP (500 Stk. weltweit auf rotem 180gr. Vinyl inkl. CD Beilage).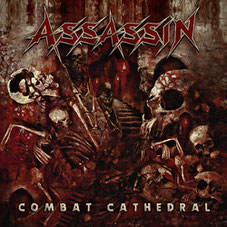 Das Coverartwork stammt übrigens von Marcelo Vasco, der auch schon für Slayer, Machine Head, Soulfly und Borknagar tätig war.

Neu ist nicht nur das Album sondern auch der Sänger. Nachdem Gründungsmitglied Robert Gonella 2014 die Band verlassen hat, war man auf der Suche nach einem neuen Shouter, den man dann in Form von Ingo ´Crowzak` Bajonczakauch auch bald fand. Nun meldet sich die Band stärker denn je zurück und es wird ordentlich aufs Gaspedal getreten. "Combat Cathedral" strotzt nur so vor Energie und Spielfreude und zeigt eindrucksvoll das die Band immer noch in der obersten Liga spielt.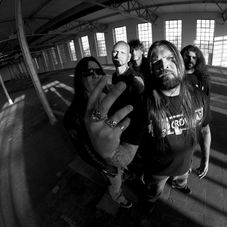 Jürgen "Scholli" Scholz dazu:
"Wie schon in den 80ern steht auch das neue Assassin-Album für Speed-Thrash-Metal vom Feinsten, dieses mal nach dem letzten Werk Breaking the Silence wesentlich ausgereifter, weiterentwickelter und sehr gut produziert. Songs mit 220-240 bpm sind keine Seltenheit genauso wie groovige Mosh-Parts, teilweise progressiv verschachtelt, und dazu eingängie Refrains, die durch den neuen Sänger kraftvoll zum mit-shouten verleiten. 
Der Opener des Albums bringt es auf den Punkt: Assassin sind "back from the dead !"