Das 8. HIGHLORD Album "Hic Sunt Leones" wird am 24. Juni 2016 bei Massacre Records erscheinen.
Die italienische Metalband hat nun offiziell die Tracklist des Albums veröffentlicht: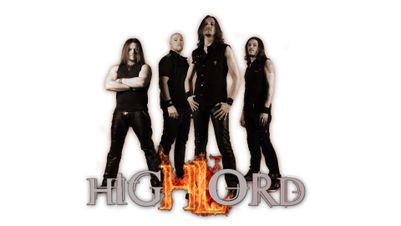 01. Time For A Change
02. One World At A Time
03. Be King Or Be Killed
04. Let There Be Fire
05. Hic Sunt Leones
06. Wrong Side Of Sanity
07. Feathers To A Bird
08. Warmight
09. I've Chosen My Poison
10. Once Were Immortal
11. Full Circle
"Hic Sunt Leones" wurde von Massimiliano Flak, dem Bassisten der Band, aufgenommen, produziert und gemastert. Tony Lindgren hat das Album in den Fascination Street Studios gemastert. Das Artwork stammt ebenfalls von Massimiliano Flak.
Apollo Papathanasio (ex-Firewind, Spiritual Beggars) und Linnéa Vikström (Therion) haben Gastvocals zum Album beigesteuert.
"Hic Sunt Leones" von HIGHLORD ist ab sofort auf CD und als digitaler Download vorbestellbar.
Links:
http://www.highlordofficial.com
https://www.facebook.com/highlordmetalband
https://www.youtube.com/user/highlordofficial
https://twitter.com/Highlord_ITA
---
HIGHLORD veröffentlichen neues Album
HIGHLORD aus dem schönen Turin (IT), haben sich dem Heavy/Power Metal mit Progressive- und Symphonic-Einschlag verschrieben und werden noch in diesem Jahr ein neues Album veröffentlichen!
Die Band hat seit ihrer Gründung in 1997 bereits 7 Alben veröffentlicht.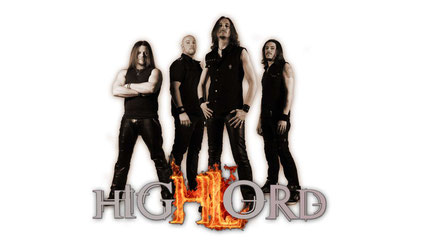 Horrorfilm-Kenner sind bereits in den Genuss einiger Songs gekommen, war die Band doch auf den Soundtracks zu "The Werewolf Chronicles" und "Blood Of The Werewolf" vertreten. Neben ihren eigenen Songs, haben sie auch Coverversionen für Manowar-, Helloween- und Stratovarius-Tributealben aufgenommen.
Natürlich stehen sie auch gerne auf der Bühne und spielten unter anderem schon mit Bands wie Freedom Call, Elvenking und Sacred Steel und sind auch gern gesehene Gäste auf Festivals, wie zum Beispiel dem Rock Inn Somma.
Auch bei HIGHLORD drehte sich das Besetzungskarussell fleißig, das machte sie jedoch nur stärker und trug auch dazu bei, dass sich der Sound stetig weiterentwickelt hat!
Die Band widmet sich derzeit der Feinarbeit am kommenden 8. Album, welches im Sommer 2016 bei Massacre Records erscheinen wird.
Line-up
Andrea Marchisio - Vocals
Marco Malacarne - Guitars
Massimiliano Flak - Bass
Luca "T-1000" Pellegrino - Drums
Links:
http://www.highlordofficial.com
https://www.facebook.com/highlordmetalband
https://www.youtube.com/user/highlordofficial
https://twitter.com/Highlord_ITA