Dream Theater presents "The Astonishing". Watch the band perform their Rock Opera with full visuals in an intimate setting.

 Für den März versprechen Dream Theater großartige Shows im intimen Rahmen bei vollbestuhlten Konzerten.

 Die Grammy-nominierten Rock-Ikonen Dream Theater hatten uns im vergangenen Jahr zuletzt mit ihrem selbstbetitelten Album besucht und grandiose Konzerte gespielt.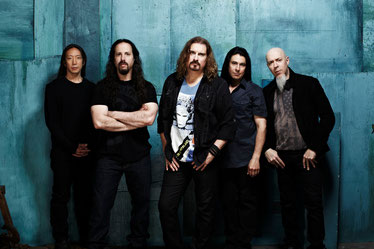 Mit weltweit über zehn Millionen verkaufter Alben und DVDs rangieren Dream Theater schon lange in den oberen Rängen der Hardrock-Giganten. Alben wie der vergoldete Klassiker "Images And Words" von 1992 (der die Durchbruchs-Top-10-Single "Pull Me Under" enthielt) haben der Band aus Long Island zahllose Auszeichnungen für ihre visionäre Synthese von melodischer Power und virtuoser Experimentierfreudigkeit eingebracht; der "Rolling Stone" nahm sie in seine Top10 der besten Prog-Rock-Bands aller Zeiten auf. 

Ihr gefeiertes Werk "A Dramatic Turn Of Events" von 2011 hatte der ikonischen Band mit dem Song "On The Backs of Angels" ihre erste Grammy-Nominierung überhaupt eingebracht (in der Kategorie "Best Hard Rock/Metal Performance") und sich als eines ihrer erfolgreichsten überhaupt erwiesen. In 14 Ländern erreichte man damals eine Top-10-Nominierung.

Dream Theater sind: John Petrucci (Gitarre), John Myung (Bass), James LaBrie (Vocals), Jordan Rudess (Keyboards und Kontinuum) und Mike Mangini (Drums).
Termine:
04.03.2016 - D - Hannover, Kuppelsaal-HCC
09.03.2016 - D - Berlin, Friedrichstadt-Palast
10.03.2016 - D - Bochum, RuhrCongress
14.03.2016 - D - Nürnberg, Meistersingerhalle
15.03.2016 - D - Frankfurt, Alte Oper
22.03.2016 - D - Stuttgart, Liederhalle Hegel-Saal