Die deutschen Power Speed Metaller SINBREED haben die Veröffentlichung ihres neuen Albums bekanntgegeben: Das mit "Master Creator" betitelte neue Werk, welches aus zehn erstklassigen Kompositionen besteht, wird am 26. Februar erscheinen.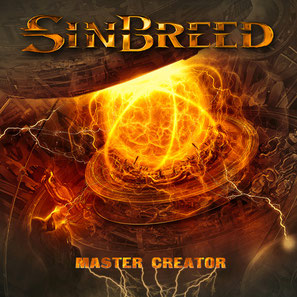 "Master Creator" Tracklist:
01. Creation Of Reality
02. Across The Great Divides
03. Behind A Mask
04. Moonlit Night
05. Master Creator
06. Last Survivor
07. At The Gate
08. The Riddle
09. The Voice
10. On The Run
Ein paar einzelne Konzerte soll es auch geben:
02.04.2016 - D - Köln, tba
09.04.2016 - D - Hannover, tba
10.04.2016 - D - Berlin, tba
weitere Dates sowie die Locations folgen...