YASHIN blasen erneut zum Angriff – und das lauter und härter als je zuvor! Am 26. Februar erscheint mit "The Renegades" das dritte Studioalbum der Schotten via Sony Music.
Der geneigte Metalhörer darf sich auf 12 knallende Tracks freuen, die den Spagat zwischen metallischen Riffs und ohrwurmverdächtigen Melodien mühelos meistern.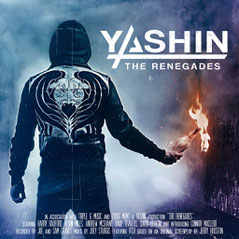 Die Glasgower Metal-Combo hat sich nie damit beschäftigt, blind irgendwelchen Trends oder Hypes zu folgen, sondern ist stets ihren alternativen Wurzeln treu geblieben, die man auch auf "The Renegades" hört und fühlt!
YASHIN haben ihr Drittlingswerk im Sommer 2015 in York in den InnerSound Studios mit Joe & Sam Graves (Asking Alexandria, Eyes Set To Kill, …) aufgenommen, beim Mixing & Mastering hat niemand Geringeres als Joey Sturgis (Of Mice & Men, We Came As Romans, Annisokay, …) Hand angelegt.
Seit der Gründung im Jahre 2006 konnten sich YASHIN durch ihre beiden Alben "Put Your Hands Where I Can See Them" (2010) und "We Created A Monster" (2012) und durch ihre Supportshows für Szenegrößen wie Papa Roach, Black Veil Brides, Limp Bizkit oder zuletzt auch Crossfaith und Skindred Rang und Namen bei Metalheads in UK und Europa erspielen. Mit "The Renegades" geht die Reise nun weiter!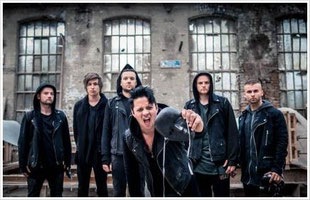 Die erst kürzlich erschienene Single "Dorothy Gale", die bislang härteste Veröffentlichung YASHINs, macht bereits unmissverständlich die neue Richtung der Glasgower klar: https://www.youtube.com/watch?v=pSU-JEqepLA

Auch die britische Presse feiert "Dorothy Gale" als explosiven Anfang einer neuen Ära:
"…After a delectable taste of the new album, we can't wait to hear what the rest of 'The Renegades' has in store"
- HIT THE FLOOR
"…Yashin are definitely going places, and if tonight is anything to go by, that arrival isn't far off at all"
- ROCKSOUND MAGAZINE
"….Crackling with energy and anthemic hooks, these songs are built for live consumption and are primed to destroy a venue near you, KKKKK"
- KERRANG! MAGAZINE
…eins ist gewiss – da kommt Großes auf uns zu! Stay tuned!
"THE RENEGADES" vorbestellen:
iTunes: http://smarturl.it/therenegades_mp3

Amazon: http://smarturl.it/therenegades_cd

YASHIN online: