'Starless' erscheint endlich diesen Freitag, den 29. Januar auf Metal Blade Records. Ab sofort könnt ihr euch das Album in seiner Gänze anhören, indem ihr auf metalblade.com/ketzer klickt.

KETZER meinen dazu: "Endlich können wir euch STARLESS in seiner Gesamtheit prsäentieren. Es fühlt sich gleichermaßen seltsam wie gut an, diese Songs, die uns so lange begleitet haben und uns die Welt bedeuten, mit euch zu teilen. Nehmt euch die nötige Zeit und genießt die Musik am Besten bei voller Lautstärke!"

Wenn ihr schon dort seid, könnt ihr euch gleich noch die beiden Making-Of-Videos ansehen, welche KETZER abgedreht und dort platziert haben. Vorbestellungen (LP/CD/digital download) können ebenfalls unter diesem link getätigt werden.

"KETZER sind böse, hinterhältige und gemeine Freigeister, die einen Scheiß auf deine Konventionen geben!" (Metal Hammer Magazin)

"'Starless' ist unangepasst und eigensinnig und damit letztlich mehr Metal, als die x-te Band, die sich an den 80ern orientiert. Der Metal der Zukunft? Wegen mir gerne." (Deaf Forever Magazin)

"KETZER wissen tatsächlich genau, wohin sie wollen, und machen schlicht und einfach Lust auf mehr und neugierig auf die Zukunft!" (Rock Hard Magazin)

"What Ketzer have done on STARLESS is open up a large swath of potential musical territory, while also managing to understand the confines of their origins. They've figured out a new vocabulary." (Decibel Magazine, USA)

KETZER verbrachten im Sommer 2015 zwei Monate im Studio, um ihr drittes Album 'Starless' aufzunehmen. Von lautem Getöse über ruhige Parts bis zu läuternden Wogen nimmt 'Starless' mit auf eine Reise ins Ungewisse und doch Vertraute. Thematisch setzt sich die Band mit Religion im Kontext der Wirklichkeit auseinander: Gibt es eine Wahrheit dazwischen? KETZER selbst erklären dazu: "Vor Jahrhunderten blickte die Menschheit zu den Sternen auf und hinterfragte das Universum sowie ihr eigenes Leben darin. Um Antworten zu finden, erfand man Mythologie, doch Religion und Mythos passen nicht in die heutige Zeit. Sie haben den Nachthimmel verdunkelt - darum sind wir 'starless' geworden."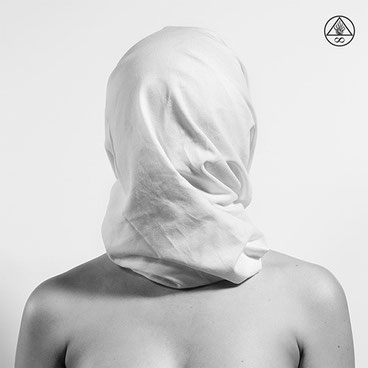 ---
KETZER veröffentlichen ihr neues Album "Starless" am 29. Januar über Metal Blade Records
Landing page mit erster Single, Artwork und Pre-Order online!

Das Warten hat ein Ende, ab sofort gibt es eine Landing Page mit dem Track "Starless" im Netz und das Frontcover dazu: metalblade.com/ketzer. Vergesst auch nicht, die Scheibe vorzubestellen, denn es gibt exklusive Bundles! "Starless" erscheint auf CD, LP und digital.

Im Sommer 2015 nahmen KETZER zum ersten Mal seit vier Jahren ein Studio in Beschlag. Nach zwei Monaten intensiver Arbeit ist nur ihr drittes Album fertig: "Starless"!

"It is just now that we are realizing what we have done during this summer: We recorded an album which is very free from any boundaries and pre-conceived notions that you can find ever so often within the genre of heavy metal. From sounds of raging fury, to the echoes of calm and cleansing waves - "Starless" is an album that will take you on a journey that is unexpected, yet familiar at the same time. "Starless" is going to explore the crack between religion and reality. Is there a truth in between? Centuries ago, humankind looked up into the star filled night skies, questioning the universe and their lives within it. In order to find answers, mythology was born. But religion and myths cannot connect to the world we live in today. They have blinded the night skies - hence, we have become "starless". Join us to sing songs of the universe and play tunes of the spheres!"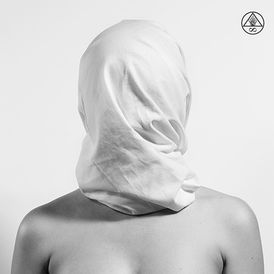 "Starless" Tracklist:
01. Starless
02. When Milk Runs Dry
03. Godface
04. Count To Ten
05. The Hunger
06. White Eyes
07. Shaman's Dance
08. Silence And Sound
09. Earthborn
10. Limbo

KETZER sind hochprofessionelle Extrem-Metaller aus Köln und bereit, die Welt in Brand zu setzen, wenn Anfang 2016 ihr nächstes Album "Starless" erscheint!

KETZERs Debüt 'Satan's Boundaries Unchained' war einer der Kritikerlieblinge schlechthin im Black/Thrash-Bereich der vergangenen Jahre. Mit ihrem zweiten Album 'Endzeit Metropolis' entwickelte sich die Band noch einmal weiter. Nach zwei Scheiben und drei ausgedehnten Tourneen durch Europa sowie die USA ist die Band noch weit davon entfernt, ihr volles Potenzial entfaltet zu haben!

Vorab erscheint am 27. November diesen Jahres eine neue Single mit den beiden Songs "Starless" und "Count To Ten". Beide wurden während Demoaufnahmen im Dezember 2014 eingespielt und der Öffentlichkeit jetzt zum ersten Mal zugänglich gemacht. Die Single "Starless" erscheint in vier limitierten Versionen in Schwarz, Weiß, Gold und marmoriert. Vorbestellen könnt ihr sie HIER.

KETZER sind:
Gerrit - Vocals
Marius - Gitarre
Chris - Gitarre
David - Bass
Sören - Drums

http://www.ketzer-official.de
https://www.facebook.com/ketzergermany