Die finnischen Avantgarde Death Metaller CORAXO werden demnächst ihr Debütalbum "Neptune" veröffentlichen!
Das fantastische Artwork wurde vom amerikanischen Künstler Chris Panatier (Desolated, Dopelord, Sumeru) gestaltet.
Die Tracklist des Albums sieht wie folgt aus: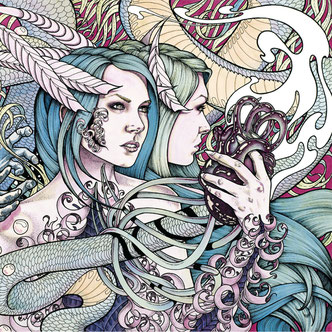 01. Sol Oriens Sum
02. Lanterns
03. Tangier
04. The Bastion
05. The Citadel
06. In Adoration
07. Symbiosis
08. Signal Detected
09. Ghosts
10. Ending Credits
Das Lyric Video zu "The Bastion" ist auf https://youtu.be/oKWucwbCmsM verfügbar und das offizielle Video zu "Symbiosis" auf https://youtu.be/R0wNjLtSjvc

Das Album wurde von CORAXO aufgenommen, produziert und gemischt, das Mastering übernahm Dan Swanö bei Unisound.
Ilkka Ferm von Musungus ist beim Track "In Adoration" als Gastsaxophonist zu hören.
CORAXOs Debütalbum "Neptune" wird am 20. November 2015 bei Massacre Records erscheinen und zum "Newcomer Price" erhältlich sein.
CORAXO Live Dates
12.11.2015 - FIN - Lahti, Ravintola Torvi
19.11.2015 - FIN - Tampere, Vastavirta
20.11.2015 - FIN - Riihimäki, Club Escape
04.02.2016 - D - Bremen, Danny's Rockbar
05.02.2016 - D - Hamburg, Bambi Galore
06.02.2016 - D - Rostock, Alte Zuckerfabrik
20.08.2016 - D - Hamburg, Der Clochard
26.08.2016 - B - Eernegem, Club B52

YouTube:
"The Bastion" Lyric Video - https://youtu.be/oKWucwbCmsM

"Symbiosis" Official Video - https://youtu.be/R0wNjLtSjvc

Links:
https://www.facebook.com/coraxoband

https://twitter.com/coraxoband

https://www.youtube.com/coraxoband