Trans-Siberian Orchestra veröffentlichen am 13. November via Universal Music ihr neues Album "Letters From The Labyrinth"
TSO haben eine unvergleichliche Rock'n'Roll-Erfolgsgeschichte vorzuweisen. Mit mehr als 9,5 Millionen verkauften Platten und über 12 Millionen begeisterten Fans auf Tour trotzen sie bei all ihren Projekt den gängigen Regeln, treiben ihre Suche und der Verwirklichung nach neuen und originellen Ideen weiter voran, ganz gleich wie schwer die Herausforderung auch ist.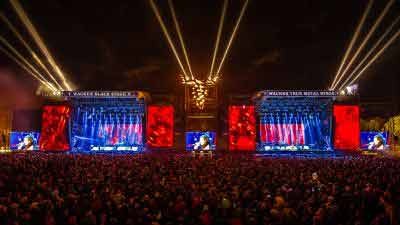 In diesem Jahr wird die TSO-Saga mit dem neuen Album "Letters From The Labyrinth", bei dem die Band wieder danach strebte, etwas Anderes zu erschaffen, fortgesetzt. O'Neill ließ sich für das Album von seiner Leidenschaft für Geschichte inspirieren. Als Sammler von Antiquitäten und historischen Gegenständen erklärt er: "Innerhalb der letzten Jahre hatte ich die Gelegenheit, Briefe von Persönlichkeiten, die mich inspirierten und der Geschichte ihren Stempel aufgedrückt haben, zu lesen und zu begutachten. Menschen, wie Mark Twain, Ben Franklin, Thomas Edison, Orville Wright - als ich tatsächlich einen Brief, den President Lincoln geschrieben hat, in der Hand hielt, tauchte ich in seine Welt ein, wie ich es mir nie zu träumen wagte."
Die Songs auf "Letters From The Labyrinth" waren konzeptionell sehr herausfordernd, sodass die Grenzen wieder einmal überschritten wurden - dieses Mal mit TSO's "erstem Hybrid Album", wie es O'Neill nennt. Das übergreifende Konzept basiert auf TSO's "Night Castle" (2009) und einem Dialog zwischen der Weisheit der Vergangenheit und den Hoffnungen der Zukunft, das in Form eines Briefwechsels zwischen einem Kind und einem alten Freund des Großvaters des Kindes erzählt wird.
Auf "Letters From The Labyrinth" widmen sich TSO universellen Themen wie die Reise der Menschheit durch die Zeiten ("Time And Distance"), aber auch spezifischen Motiven wie Mobbing ("Not The Same"), dem Fall der Berliner Mauer ("Prometheus") und den Kontroversen um die weltweiten Bankgeschäfte ("Not Dead Yet").
"Ich liebe es, Musik zu machen und ich liebe es, sie relevant zu machen.", sagt O'Neill. "Ich habe immer daran geglaubt, dass Kunst einen Weg findet, Menschen zu inspirieren und zu vereinigen. Wir versuchen, diese Tradition auf den Alben und allen anderen Projekten, fortzuführen. Ich glaube, dass, wenn alles andere zusammenbricht, die Menschen auf die Kunst blicken und versuchen, einen Sinn hinter den Ereignissen zu finden und sie in eine Art Kontext zu bringen."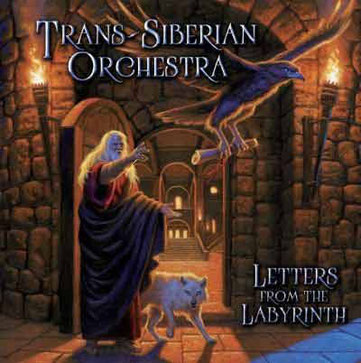 Tracklist:
01. Time And Distance (The Dash)1
02. Madness Of Men2
03. Prometheus2
04. Mountain Labyrinth3
05. King Rurik4
06. Prince Igor5
07. The Night Conceives1
08. Forget About The Blame6
09. Not Dead Yet1
10. Past Tomorrow1
11. Stay7
12. Not The Same8
13. Who I Am7
14. Lullaby Night9
Bonus Track:

15. Forget About The Blame (feat. Lzzy Hale)6
1 (O'Neill, Oliva)
2 (Beethoven/O'Neill/Oliva) 
3 (Borodin/O'Neill)
4 (O'Neill/Kuprij)
5 (Rimsky Korsakov/Borodin/Glazunov/O'Neill/Oliva)
6 (J Green)
7 (O'Neill)
8 (O'Neill/O'Neill)
9 (Bach/O'Neill)