Mitte Februar erschien FIRELEAFs Debütalbum "Behind The Mask". Nun hat das Stuttgarter Power Metal Outfit sein neues Line-up vorgestellt.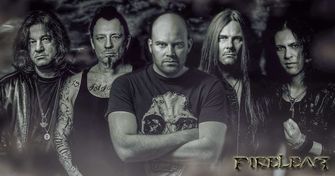 Vitali "Vital Roxx" Schogenow (Kosmik Skream, ex-Exorcism) ist der neue Drummer der Band und tritt in die Fußstapfen von Micha Kasper, der die Band aus Zeitgründen verlassen hat.
Nach dem Ausstieg von Ralf Stoney wurde Frank "Fkey" Schmidts (ex-Letter X) jüngst als neuer Solo-Gitarrist von FIRELEAF vorgestellt.
Das komplette Line-up besteht nun aus Sänger Bastian Rose, den Gitarristen Aki Reissmann und Frank "Fkey" Schmidts, Bassist Micha Vetter und Drummer Vitali "Vital Roxx" Schogenow.
Das erste Konzert mit neuem Line-up findet am 22. April 2016 im Rock Cafe Kiss in Hechingen zusammen mit Johnboy und White Coats statt - lasst euch das nicht entgehen!
FIRELEAF Live
22.04.2016 - D - Hechingen, Rock Cafe Kiss
Links
https://www.facebook.com/the.fireleaf
https://www.youtube.com/channel/UCZa1FGSE-Tlfo9cRUSILHRg
---
FIRELEAF kündigen Debütalbum an
Power Metal Fans, es gibt eine neue Band, die alle eure musikalischen Sehnsüchte erfüllen will!
 
FIRELEAF, gegründet Anfang 2015, sind 5 erfahrene Musiker, die sich auf die Fahne geschrieben haben, Songs zu erschaffen, die den Standard der heutigen Neuerscheinungen in den Schatten stellen!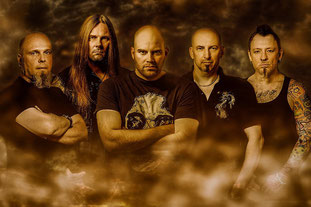 FIRELEAF sind Sänger Basti Rose (Vanish), Drummer Micha Kasper (ex-Stormwitch, ex-Glenmore), Gitarrist Ralf Stoney (ex-Stormwitch, ex-Tyran' Pace, ex-Chinchilla), Gitarrist Aki Reissmann (Miracle Master, ex-Pump) und Bassist Micha Vetter (Miracle Master, ex-Chinchilla, ex-Pump).
 
Das kommende Debütalbum der Band, welches von Andy Horn gemastert werden wird, versorgt euch mit echtem, handgemachtem und hochwertigem Power Metal!
 
Freut euch auf einen mächtigen, druckvollen Sound, der vor Energie und Attitüde nur so strotzt!
 
FIRELEAFs Debütalbum "Behind The Mask" wird im Februar 2016 bei Massacre Records erscheinen!

Line-up
Basti Rose - Vocals
Ralf Stoney - Guitar
Aki Reissmann - Guitar
Micha Vetter - Bass
Micha Kasper - Drums
 
Links
http://www.fireleaf.de
https://www.facebook.com/the.fireleaf
https://www.youtube.com/FireleafDe