Am 15. Januar ist es soweit: Mit "Into The Legend" melden sich die italienischen Epic Symphonic Metal-Könige RHAPSODY OF FIRE zurück. Tracklist und Cover des brandneuen Meisterwerks wurden nun bekanntgegeben.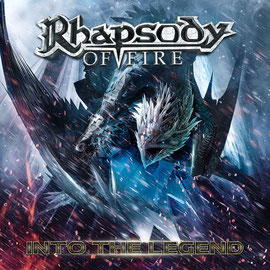 Tracklist:
01. In Principio
02. Distant Sky
03. Into The Legend
04. Winter's Rain
05. A Voice In The Cold Wind
06. Valley Of Shadows
07. Shining Star
08. Realms Of Light
09. Rage Of Darkness
10. The Kiss Of Life
Bonustrack auf Ltd. Digipak:
11. Volar Sin Dolor
+ Video: Into The Legend
---
RHAPSODY OF FIRE kündigen "Into The Legend" für Januar an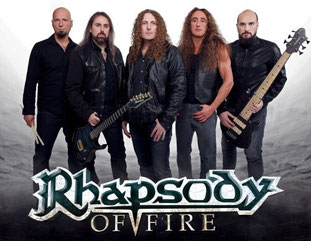 Die italienischen Symphonic Metal-Könige RHAPSODY OF FIRE sind stolz, ihr neues Studioalbum, (betitelt mit "Into The Legend") ankündigen zu dürfen.
Alex Staropoli dazu: "Nach zwei jahren intensiver Arbeit, mit Komponieren und Arrangieren über sieben Monate in vier verschiedenen Studios, nähert sich diese ambitionierte Produktion nun ihrem Ende. Aktuell mixen wir die Songs und gehen dabei durch Material von vielen hundert Stunden der Aufnahmesessions. Am Ende wird hieraus ein gut 65-minütiges, atemberaubendes Album, das die besten Elemente von RHAPSODY OF FIRE auf zeitgemäße Weise zu einem Werk verbindet, das es so vergleichbar in der Heavy Metal-Szene nicht gibt."
"Into The Legend" wird im Januar 2016 veröffentlicht.