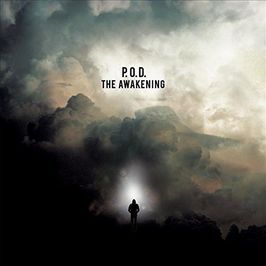 VÖ: 21.08.2015

Label: Universal Music

Format: CD

Tracklist:

01. Am I Awake
02. This Goes Out To You
03. Rise Of Nwo
04. Criminal Conversations
05. Somebody's Trying To Kill Me
06. Get Down
07. Speed Demon
08. Want It All
09. Revolución
10. The Awakening

Nach dem letzten Studioalbum der US-Amerikaner ist nun nach drei Jahren mit "The Awakening" ein neuer Langspieler auf den Markt gekommen. Den meisten dürfte die Band noch von den Anfang der 2000er erschienenen "Youth Of The Nation" und "Alive" bekannt sein. Danach wurde es insgesamt etwas leiser in den Medien, da man offenbar dazu überging, den Prog Metal beiseite zu stellen und sich gänzlich dem Nu Metal zu widmen. Trotz allem brachten P.O.D. durchgegend Alben auf den Markt, die auch nicht außer Acht gelassen werden sollten.

Direkt mit dem Einsteiger "Am I Awake" schaffen es P.O.D. (Payable Of Death) die Aufmerksamkeit wieder auf sich zu lenken. Ebenso stark kommt auch der folgende Track "This Goes Out To You" rüber, mit dem die Band ein klares Statement setzen möchte (Lyrics: "I ain't gonna change still Youth of the Nation"). Auf dem Track "Criminal Conversations" ließ man sich nicht lumpen und nahm den Song gemeinsam mit Landsfrau Maria Brink (In This Moment) auf, die dem Ganzen nochmal einen ganz eigenen und besonderen Touch verleiht.Daneben gibt es auch noch eine Zusammenarbeit mit Lou Koller (Sick Of It all), der auf "Revolicion" seine Finger mit im Spiel hatte.

Guter Sound ist hier durchweg garantiert, wenn man auch teils mit etwas schräg klingenden Gitarrensounds konfrontiert wird.

Das Gesamtpaket von "The Awakening" stimmt und das Album sollte wohl seinen Zweck erfüllen und die Band wieder ins Gedächtnis der Gitarre fröhnenden Gemeinschaft zurück holen.

Produziert wurde "The Awakening" von Howard Benson (My Chemical Romance, Kelly Clarkson) und aufgenommen wurde in den Area Studio in Los Angeles.

(Sarah Jacob)