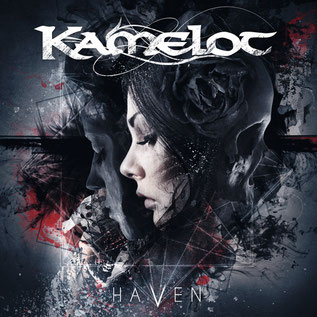 VÖ: 08.05.2015
Label: Napalm Records
Format: CD
Tracklist:
01. Fallen Star
02. Insomnia
03. Citizen Zero
04. Veil of Elysium
05. Under Grey Skies
06. My Therapy
07. Ecclesia
08. End of Innocence
09. Beautiful Apocalypse
10. Liar Liar (Wasteland Monarchy)
11. Here's to the Fall
12. Revolution
13. Haven
KAMELOT haben mit "Haven" ein kleines Meisterwerk abgeliefert. Das liegt vorallem an Tommy Karevik, der dieses Album genial eingesungen hat und für KAMELOT in etwa das sein dürfte, was Floor Jansen für NIGHTWISH ist: ein echter Gewinn! Es gibt wohl kaum jemanden, die Songs mit einer solchen Intensität wie Karevik singen kann, hinzu kommt eine breite Range und ein Bühnencharisma, das auch auf CD übertragen werden konnte. "Haven" ist zudem erneut unheimlich atmosphärisch, besonders die Stellen, bei denen die Instrumente reduziert oder herausgenommen sind, bringen eine Dynamik ins Spiel, die den Hörer fesselt. Die Verbindung aus zwischen Text und Musik ist hervorragend, die Texte ansprechend und inhaltlich interessant bis mitreißend, teilweise kritisch, symbolisch oder simpel aber effektvoll emotional. Der Zuhörer bekommt das, was er von KAMELOT erwartet: melodischen Metal mit tollen Arrangments, der aber darüber nie die Saiten vernachlässigt, sondern beispielsweise immernoch den Metal auszeichnende gute Gitarrensoli bietet. Bei all dem wird die Band von drei Gastmusikern unterstützt: Alissa White-Gluz (Arch Enemy, ex The Agonist), Troy Donockley (Nightwish) und Charlotte Wessels (Delain, Karmaflow).

Insgesamt also ein wunderschönes Album, das die Dunkelheit des Vorgängers konzeptfrei fortführt. Definitiv zu empfehlen, nicht nur für Fans der Band, sondern für alle Hörer, die Wert auf melodischen Metal legen.
(Jan Heesch)