Nach erfolgreichem Albumrelease des aktuellen KAMELOT Meisterwerks Haven und umfangreicher Nordamerika Tour im Frühjahr, geben die Symphonic Metal Pioniere nun endlich weitere brandheiße Tourdates für ganz Europa bekannt! Diese ganz besondere Tour legt Anfang September in Paris los und führt durch alle europäische Hotspots in Finnland, Schweden, Norwegen, Dänemark, Niederlande, Deutschland und der Schweiz.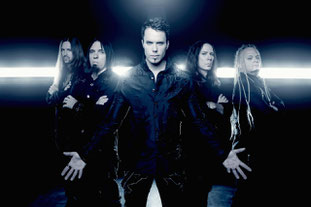 Die Band zur kommenden Tour: "Kamelot Nation Europe!! Kamelot is super stoked to announce this tour and special guests Gus G. and Kobra and The Lotus. Crushing riffs and metal anthems are coming back this September and October!!"

Gitarrist Thomas Youngblood: "Since Haven has been released, we have been waiting anxiously to play the new songs for our fans in Europe, it's time now! I am also happy to have our long time friend Gus G. and Canadians Kobra and The Lotus on board. This will be one killer package for the fans."

Gus G. über die kommenden gemeinsamen Shows mit KAMELOT: "I'm proud & excited to confirm that I'll be touring Europe this Fall as special guest of Kamelot! I've known the guys for many years and we've toured on various occasions in Europe & Japan, whether it's been w/ Firewind or Dream Evil. Last March we played a one-off show in London together and the feeling was fantastic, we even got to jam on stage! I'm happy we'll be touring together again. Can't wait to see you all out there. So get your tickets, this is an event you don't want to miss out on!"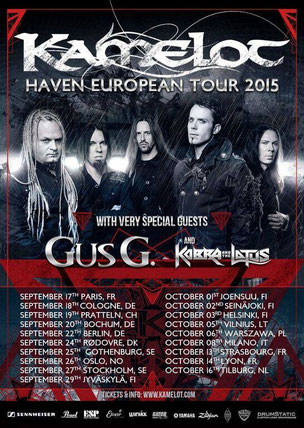 17.09.2015 - F - Paris, La Cigale
18.09.2015 - D - Köln, Essigfabrik
19.09.2015 - CH - Pratteln, Z7 Konzertfabrik
20.09.2015 - D - Bochum, Zeche
24.09.2015 - DK - Rødovre, Kulturhuset Viften
25.09.2015 - S - Gothenburg, Trädgår'n
26.09.2015 - NO - Oslo, Sentrum Scene
27.09.2015 - S - Stockholm, Debaser Medis
29.09.2015 - FI - Jyväskylä, Lutakko
01.10.2015 - FI - Joensuu, Kerubi
02.10.2015 - FI - Seinäjoki, Rytmikorjaamo
03.10.2015 - FI - Helsinki, Circus
05.10.2015 - LT - Vilnius, Forum Palace
06.10.2015 - PL - Warszawa, Club Progresja
08.10.2015 - I - Milano, Live Music Club
13.10.2015 - F - Strasbourg, La Laiterie
14.10.2015 - F - Lyon, Ninkasi Kao
16.10.2015 - NL - Tilburg, Poppodium 013
   
Mehr Infos & News auf:
www.kamelot.com
www.facebook.com/kamelotofficial
www.napalmrecords.com
www.facebook.com/napalmrecords

---
KAMELOT live im Colos-Saal!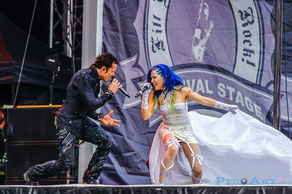 Und als ob die Show an sich nicht schon Grund genug wäre, zu diesem Konzert zu kommen, wurde nun auch noch bekannt gegeben, dass Arch Enemy Front-Growlering Alissa White-Gluz als Gast auf der Bühne dabei sein wird!

Man darf sich also auf eine mehr als hochkarätige Performance mit dieser Unterstützung an den Vocals freuen. Mit Alissa werden den Songs gleich noch mehr Energie und Power verliehen!

---
Exklusive Sommer-Show der Symphonic-Metaller aus den USA – hört die neuen Songs erstmals live!
Willkommen in der cineastischen, epischen und emotional dynamischen Welt von Kamelot: Das neueste Werk "Haven" beinhaltet alle Trademarks der Band und vereint diese in perfekter Weise mit neuen, modernen Elementen. Die kunstvolle Musik Kamelots ist ein Werk voller Symbolik die darstellt, wie die Band über die Welt und den derzeitigen Stand der Zivilisation denkt.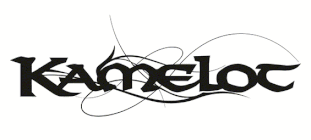 "Das Album vermittelt die Grundstimmung einer Welt, die verrückt wird. Eine graue Wolke zieht sich über unserer Welt zusammen. Wir sind hier, um einen Silberstreifen zu finden, mit einem Album, das düster und melancholisch aber gleichzeitig auch erbaulich ist und dem Zuhörer einen Zufluchtsort (Haven) bietet in einer wahnsinnig gewordenen Welt. Wir sind sehr stolz auf die Songelemente und die Vielfältigkeit auf Haven", fügt Gitarrist Thomas Youngblood hinzu. "Die Songs schaffen den Spagat zwischen Düsterkeit und Melancholie und erbaulichen, melodischen Elementen", sagt Sänger Tommy Karevik. "Haven hat eine aggressive Komponente, die die Band als die revolutionäre Wende in der Story repräsentiert", erzählt uns Kamelots Oliver Palotai.
Produziert von Sascha Paeth und gemastert von Jacob Hansen, wird "Haven" Kritiker und Fans gleichermaßen beeindrucken. Hochkarätige Album-Gäste wie Alissa White-Gluz (Arch Enemy), Troy Donockley (Nightwish) und Charlotte Wessels (Delain) runden das neue Meisterwerk ab.
Nach der Veröffentlichung des neuen Albums geht es für die Band auf eine ausgiebige Welttournee, beginnend in Nordamerika, auf zahlreiche Sommer-Festivals, gefolgt von der "The Haven Europa-Tournee" im Herbst. Vorher schauen die Jungs aber noch im Colos-Saal vorbei, um das neue Material ausgiebig unter das hungrige Volk zu bringen.
Termin: Mittwoch, 01. Juli 2015
Beginn: 20:00 Uhr
Einlass: 19:00 Uhr
Location: Colos-Saal

Tickets bekommt man schon für 28,50 € im VVK oder für 30,- € an der Abendkasse.
Erscheint zahlreich - es lohnt sich!!