Bald erscheint unser Tribute an den legendären RONNIE JAMES DIO!
 
Höchste Zeit also, die komplette Tracklist von "A Light In The Black - A Tribute To Ronnie James Dio" zu enthüllen, stimmt's?
CD 1
01. Crystal Ball - Sacred Heart
02. MessengeR - Kill The King
03. Gun Barrel - Evil Eyes
04. Gloryful - Heavy Metal Will Never Die
05. The Order - I Could Have Been A Dreamer
06. Metal Inquisitor - King Of Rock 'N' Roll
07. Circle Of Silence - One Night In The City
08. Burden Of Grief - Neon Knights
09. Love.Might.Kill - Stand Up And Shout
10. Rebellion - I

CD 2
01. Iron Fate - Light In The Black
02. MessengeR - Don't Talk To Strangers
03. Crystal Ball - The Sign Of The Southern Cross
04. Love.Might.Kill - Hungry For Heaven
05. The Order - The Last In Line
06. Gun Barrel - Voodoo
07. Circle Of Silence - Time Machine
08. Rebellion - Kill The King
09. Gloryful - Holy Diver
10. Wizard - Caught In The Middle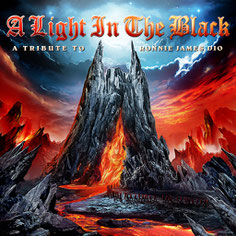 ---
MASSACRE RECORDS kündigt Ronnie James Dio Tribute-Sampler an
Ronnie James Dio war für viele Musiker - darunter unter anderem Lars Ulrich (Metallica), Doro Pesch oder Axel Rudi Pell - Held und Inspiration zugleich und es wird gemunkelt, dass wir es ihm zu verdanken haben, dass die umgangssprachliche Pommesgabel quasi zum Markenzeichen eines jeden Metalheads geworden ist.
 
Nun ist es an der Zeit, dass auch wir ihm huldigen: 12 unserer Bands haben Coverversionen von Ronnie James Dio-Songs aufgenommen und verneigen sich so vor diesem Ausnahmekünstler!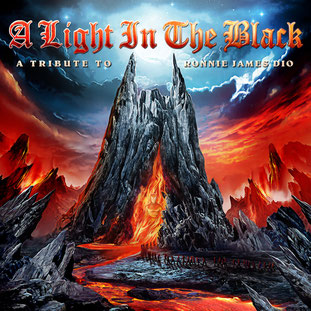 "A Light In The Black (A Tribute To Ronnie James Dio)" sind 2 CDs mit insgesamt 20 Songs von 12 unterschiedlichen Bands.
CRYSTAL BALL, MESSENGER, GUN BARREL, GLORYFUL, THE ORDER, METAL INQUISITOR, CIRCLE OF SILENCE, BURDEN OF GRIEF, LOVE.MIGHT.KILL, REBELLION, IRON FATE und WIZARD sind bei diesem Projekt dabei.
Den Opener der 1. CD - CRYSTAL BALLs Cover von DIOs "Sacred Heart" - kann man sich bereits komplett auf unserem YouTube Kanal anhören: https://youtu.be/_Ky_XhYlf00

Das großartige Artwork stammt von Jan Yrlund (Darkgrove.net), der selbst großer Fan von DIO ist: "Ich habe mich für einen handgemalten Look im Oldschool-Stil entschieden, so wie man das auch vom Artwork vieler Dio-Klassiker kennt. Dennoch sollte es etwas Originelles und Eigenständiges werden. Wer genau hin schaut, wird viele Verweise auf bekannte DIO-Themen finden: Der Berg hat zwei Gipfel und es sieht so aus, als wären das Teufelshörner und natürlich darf auch das DIO-Maskottchen Murray nicht fehlen, das mit dem Feuer verschmilzt."
Bald werden wir auch die komplette Tracklist veröffentlichen!
Das 2 CDs umfassende Album "A Light In The Black (A Tribute To Ronnie James Dio)" wird am 22. Mai 2015 bei Massacre Records erscheinen!
Follow us on Spotify: http://open.spotify.com/user/massacrerecords

http://www.massacre-records.com

http://www.facebook.com/massacrerecordseurope

http://www.twitter.com/massacrerec

http://www.youtube.com/user/massacrerecords