KILLER BE KILLED stellen heute das brandneue Musikvideo zu 'Curb Crusher' vor; der Song stammt vom erfolgreichen selbstbetitelten Debütalbum. Gedreht wurde das Video vom Melbourner Fotografen Neal Walters und kombiniert Behind-The-Scenes-Material mit Live-Aufnahmen, die in Australien entstanden, wo KILLER BE KILLED beim diesjährigen Soundwave Festival ihr Live-Debüt gaben.
Schaut 'Curb Crusher' auf dem Nuclear Blast YouTube Kanal: https://youtu.be/0Od979kzjZA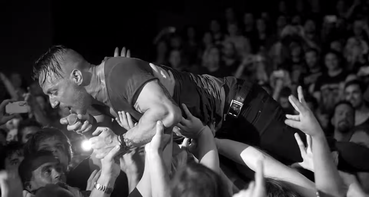 Für ihre ersten Auftritte, wurden Max Cavalera (SOULFLY, ex-SEPULTURA), Troy Sanders (MASTODON) und Greg Puciato (THE DILLINGER ESCAPE PLAN) durch Juan Montoya (MONSTRO, ex-TORCHE), der auch auf dem Album zu hören ist, und Ben Koller (CONVERGE, ALL PIGS MUST DIE, MUTOID MAN) komplettiert.
"Despite only releasing one record, KILLER BE KILLED fill the hour-long set with ease and little by the way of banter outside of the great appreciation they pour on their first ever audience. And the feeling is mutual. As they rattle through the heavy load of 'Twelve Labours,' and the anthemic 'Fire To Your Flag,' it's a feeling of acknowledgement and gratitude from the Aussie crowd who are now officially a part of heavy metal history." - Metal Hammer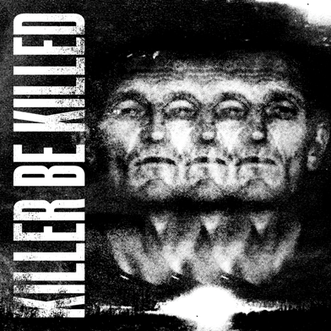 KILLER BE KILLED stiegen auf #3 #3 der Billboard's Hard Rock charts und auf #58 der Billboard 200 ein, während sie in Australien in die Top 50, in England, Deutschland, Kanada und der Schweiz in die Top 100 und in Belgien und Frankreich in die Top 200 schossen.
Das Album wurde von Josh Wilbur (LAMB OF GOD, GOJIRA) produziert und gemischt.
'Curb Crusher' ist das dritte offizielle Musikvideo von KILLER BE KILLED's Debütalbum und folgt so'Wings Of Feather And Wax', das erst kürzlich die 1 Million-Views-Grenze überschritt, und 'Snakes Of Jehovah'. Beide vorherigen Clips wurden von Thomas Mignone gedreht, der auch für das legendäre SEPULTURA-Video 'Roots Bloody Roots' verantwortlich zeichnet.
Bestellt das hochgelobte KILLER BE KILLED-Debüt über den Nuclear Blast Webshop: http://bit.ly/KBK-ST-NBE.
www.facebook.co/killerbekilled