Rea Garvey live im Sommer 2015
Mit aktuellem Hit-Album ,,Pride" auf der Erfolgsspur
Konzert: am 21. Juni in Bonn auf dem Kunstrasen
Rea Garvey geht seinen Weg konsequent weiter. Nicht ohne ,Stolz", wie sein aktuelles Album ,Pride" überschrieben ist, bekennt er sich zu seinen Wurzeln, die eine Brücke von der  Vergangenheit in die Zukunft schlagen. Motiviert von der außerordentlichen Publikumsresonanz  auf seinen stilistisch vielfältigen, packenden und ambitionierten Song-Kanon, kommt Rea  Garvey am 21. Juni für ein Open Air Konzert nach Bonn. Rea und seine brillante Begleitband  überzeugen mit einem spannenden Set, das natürlich die Favoriten seiner Solo-Alben in den  Mittelpunkt stellt, aber auch andere Hit-Highlights seiner Karriere enthält.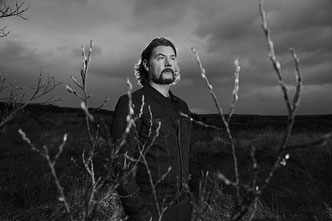 Der irische Singer/Songwriter hat auf "Pride" Erinnerungen, Traditionen, Folklore und Literatur  seines Heimatlandes reflektiert. Autobiografische Anekdoten fanden ebenso Ausdruck wie eine  Island Reise. Rea ist in der Tat besonders stolz auf die Texte, "für mich sind es die besten, die  ich je geschrieben habe".
Der Schritt vom Bandprojekt zur Solokarriere hatte Rea Garvey bereits mit seinem ersten Solo-Album "Can't Stand The Silence" erfolgreich vollzogen. Hier demonstrierte er einmal mehr seine Fähigkeit, sich stets kreativ zu erneuern. Sein absolutes Gespür für Melodie, Rhythmus und  Reim, sein erzählerisches Talent und die Treffsicherheit der Songs wurden von den Fans  enthusiastisch aufgenommen. Auch weil sie an Erfahrungen und Empfindungen der  Vergangenheit anknüpften, diese jedoch intensivierten. Dennoch blieb er sich stets treu, griff die besten Eigenschaften auf, während er sich stilistisch verdichtete.
Rea Garvey hat immer wieder Herausforderungen gesucht und gefunden. Ob bei der Zusammenarbeit mit Künstlern wie Nelly Furtado, Apocalyptica, In Extreme, Paul van Dyk oder als echter Entertainer bei Alive & Swingin', wo er zusammen mit Xavier Naidoo, Sasha und Michael Mittermeier den Spirit des Legendären Rat Packs in Las Vegas wieder aufleben ließ. Wie  in den ersten zwei Ausgaben von "The Voice of Germany" begeistert Rea Garvey auch in der  aktuellen Staffel sowohl Kandidaten als auch Publikum und verleiht der Show glaubwürdige  Impulse.