Der ehemalige FINAL FRONTIER und SAGA Frontmann ROB MORATTI zollt auf seiner zweiten Solo-Veröffentlichung der Rock-Legende JOURNEY Tribut.
Rob Moratti ist eine der legendären Stimmen der Rockmusik. Mit einer beeindruckenden Bandbreite mischt er die besten Elemente des Melodic- und Progressive-Rocks zu seinem einzigartigen Stil.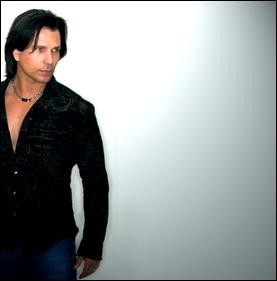 Seine Karriere begann in den 1990er Jahren als Sänger und Songwriter der Band Moratti, mit denen er zwei Alben veröffentlichte. Mit Beginn des neuen Jahrtausends formierte er die Band Final Frontier, die besonders in Japan und Europa für Aufsehen sorgte. Nach vier Alben wurde er 2008 der neue Sänger der kanadischen Rockband Saga. Nach einem gemeinsamen Album und einer ausgedehnten Tour verließ er die Band 2011 um schließlich sein erstes Solo-Album zu veröffentlichen. Mit seinem "Tribute to Journey" bedankt er sich nun bei der Band, die ihn am meisten beeinflusste.
"Dies ist meine Art, danke zu sagen", erklärt Rob Moratti. "Wie viele von uns bin ich mit Journey aufgewachsen und war stets fasziniert und begeistert von ihren melodischen Songs sowie Steve Perrys begnadetem Gesang.
Journey hatte sowohl einen positiven Effekt auf meine Jugend als auch auf meine eigene Musikalität. Ihre Musik ermutigte mich bereits als Teenager, bewegt mich noch heute und wird immer ein großer Einfluss bleiben. Nach wie vor ist sie eine Quelle der Inspiration für meine eigene Kreativität.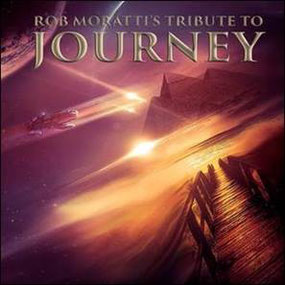 Ich machte diese ganze CD weil ich bei den Aufnahmen zu einzelnen Songs so viel Spaß hatte. So viel, dass ich mir vornahm, die Songs mit meinen Fans zu teilen. Da ich alle meine Fans sehr respektiere, nahm ich dieses Projekt jedoch nicht auf die leichte Schulter - wenn, dann wollte ich es richtig machen!
Ich bin sehr glücklich und dankbar für eine umfangreiche Musikkarriere. Nach all diesen rockenden Jahren bin ich immer noch in der Lage dazu, die alten Lieder zu singen, die mich am meisten inspiriert haben. Auf diese Art möchte ich mich bei der Band Journey bedanken, deren Musik auch heute noch die Herzen vieler Fans berührt. Besonders möchte ich auch Steve Perry danken, mit dessen Melodien ich viele schöne Erinnerungen verbinde.
Unterm Strich ist "Tribute to Journey" eine unterhaltsame CD für jeden geworden, der mich schon immer mal ein paar Journey-Klassiker singen hören wollte. Also … hier ist es!
Viel Spaß und keep rockin'!"
Das Album wird am 20.03.2015 über Escape Music/H'Art veröffentlicht.