DEVIL YOU KNOW, die Kreativunion um Sänger Howard Jones (ex-KILLSWITCH ENGAGE), Gitarrist Francesco Artusato (ALL SHALL PERISH) und Drummer John Sankey (DEVOLVED), haben sich mit The You Rock Foundation zusammengetan, um das von John Rockovich kreierte offizielle Video zu 'As Bright As The Darkness' vorzustellen. Surft zum Nuclear Blast YouTube-Kanal: http://youtu.be/9Y24dLz_n3A​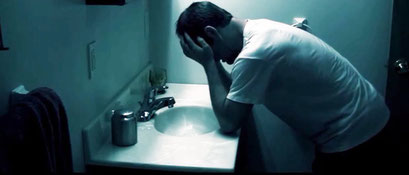 Der Song stammt vom Debütalbum DEVIL YOU KNOWs, »The Beauty Of Destruction«, das im April letzten Jahres erschien.
"The moment I heard the music for 'As Bright As The Darkness,' I knew what I was going to write", so DEVIL YOU KNOW-Sänger und Texter Howard Jones. "This song is about the times I felt at my lowest. I've been fighting depression for years and I wish I had not waited so long to get help. Those who know depression, you are not alone. Just reach out."
The You Rock Foundation bietet eine Anlaufstelle für alle, die unter Depressionen leiden - dem häufigsten Grund für Suizid, was die drittgrößte Todesursache unter junge Erwachsenen zwischen 15 und 24 Jahren darstellt. Über die Musik soll darauf aufmerksam gemacht und darüber aufgeklärt werden. Die Stiftung möchte die Betroffenen so aus dem Dunkel führen und ihnen Möglichkeiten aufzeigen, ein Leben zu leben, das zu leben sich lohnt. Besucht www.yourockfoundation.org.
DEVIL YOU KNOW Drummer John Sankey fügt hinzu:
"We are very honoured that we can use our music to join forces with The You Rock Foundation to send such an important and positive message."
www.facebook.com/devilyouknowofficial