Die schwedischen Melo-Death Metaller SCAR SYMMETRY haben ein neues Album und damit den Nachfolger zum hochgelobten 2011er Meisterwerk »The Unseen Empire« letzte Woche veröffentlicht.
Das neue Werk, mit dem Titel »The Singularity (Phase I – Neohumanity)« erschien am 03. Oktober 2014 via Nuclear Blast und ist der erste Teil einer Trilogie.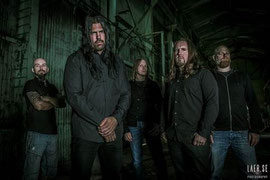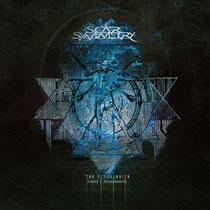 01. The Shape Of Things To Come
02. Neohuman
03. Limits To Infinity
04. Cryonic Harvest
05. The Spiral Timeshift
06. Children Of The Integrated Circuit
07. Neuromancers
08. Technocalyptic Cybergeddon
Dazu Gitarrist Per Nilsson: "Das Textkonzept, das Henrik für die Singularity-Trilogie geschrieben hat, ist enorm umfangreich, komplex und ehrfurchtgebietend. Musikalisch schließe ich mich dessen an – und wir sind alle unheimlich stolz auf das finale Ergebnis von 'Phase I - Neohumanity', dem ersten Teil dieses progressivsten und aufwändigsten Projekts in der Geschichte von SCAR SYMMETRY. Für uns ist es eine großartige Gelegenheit damit unser zehnjähriges Jubiläum einzuläuten."
Das Cover Artwork zu »The Singularity (Phase I – Neohumanity)« stammt von Mircea Gabriel Eftemie.
Seht ebenfalls:
Album-Trailer #1: http://youtu.be/QkmjsETMlmU
Studio-Trailer #1: https://www.youtube.com/watch?v=wMCmEskKXsg
Bestellen könnt Ihr das Album hier: http://smarturl.it/Scar-Symmetry
SCAR SYMMETRY online: