"Sich regen bringt Segen": Dieses Motto haben sich Amaranthe, die schwedisch-dänische Bombast-Metaller um Sängerin Elize Ryd, anscheinend zu Herzen genommen. Denn nur ein Jahr nach ihrem letzten Album "The Nexus" veröffentlicht die Band via Spinefarm Records ihr nächstes heißes Eisen, welches auf den passenden Namen "Massive Addictive" hört.
Angefüttert wurden die Fans bereits im Vorfeld mit den beiden Singles "Trinity" und "Drop Dead Cynical" (inklusive fettem Video von Patric Ullaeus), nun kann man sich das Album endlich in voller Gänze zu Gemüte führen. Ein Schmuckstück für Fans ohne Scheuklappen, die dafür umso lieber Metal mit Ohrwurmcharakter genießen.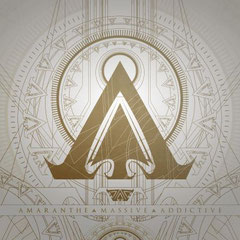 Tracklist:
01. Dynamite
02. Drop Dead Cynical
03. Trinity
04. Massive Addictive
05. Digital World
06. True
07. Unreal
08. Over and Done
09. Danger Zone
10. Skyline
11. An Ordinary
12. Abnormality
13. Exhale
AMARANTHE online:
www.facebook.com/AmarantheBand
---
AMARANTHE veröffentlichen neuen Song "Drop Dead Cynical" / Massive Addictive Album Pre-Order gestartet
Als erste Single-Auskopplung präsentieren AMARANTHE den Song "Drop Dead Cynical" von ihrem neuen Album "Massive Addictive", welches am 17. Oktober auf Spinefarm Records erscheint. Mit dem Lied bekommt die Welt einen ersten Vorgeschmack von dem anstehenden Meisterwerk der Göteborger Band. Hört jetzt in den Song und seine majestetische Pracht auf Soundcloud rein: https://soundcloud.com/spinefarmrecords/amaranthe-drop-dead-cynical/s-GEVAq
"Drop Dead Cynical" spiegelt genau das wider, was die Fans von "Massive Addictive" erwarten können – wuchtige Melodien und schwere Riffs. "Massive Adicctive" wurde in den Hansen Studios in Ribe, Dänemark aufgenommen, mit niemand anderem als Jacob Hansen (Volbeat, Epica) an den Reglern.
Gitarrist Olof Mörck kommentiert: "Das erste Stück welches von "Massive Addictive" veröffentlicht wird, ist ein sehr repräsentativer Song – "Drop Dead Cynical" ist genauso massiv wie süchtig machend. Das sehr groovige Stück unterscheidet sich dabei eindeutig von den klassischen AMARANTHE Single-Releases und trägt unseren Sound in eine frische und aufregende Richtung! Das Ganze gekrönt mit einem hymnisches Chorus und das Ergebnis ist genau das, was ich einen der absolut stärksten AMARANTHE-Songs nenne."
Die Single ist ab sofort via iTunes erhältlich. Zusätzlich kann man sich unter folgendem Link schon jetzt Album-Bundles sichern! http://po.st/AmMaD2C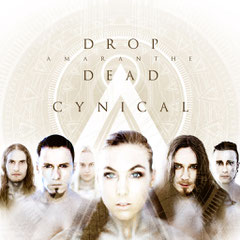 MASSIVE ADDICTIVE Trackliste:
01. Dynamite
02. Drop Dead Cynical
03. Trinity
04. Massive Addictive
05. Digital World
06. True
07. Unreal
08. Over and Done
09. Danger Zone
10. Skyline
11. An Ordinary Abnormality
12. Exhale
Das zwölf Songs umfassende Album ist eine makellose Sammlung von meisterhaft und sorgfältig geschmiedetem europäischen Metal, angetrieben von Olof Mörcks chirurgisch präzisen Riffs und schneidenden Soli, unterstützt von Morten Løwe Sørensens rhythmischer Präzision und Johan Andreassens brummenden tieffrequenten Anschlägen. Elise Ryds Gesang ist so emotional, motivierend und raumfüllend wie eh und je, während Jake Es melodische Vocals nur so vor Kraft strotzen. Henrik Englund Wilhelmsson, neuerdings zuständig für die Screams, drückt dem neuen Material ebenso seinen eigenen Stempel auf.
Der Sound des Albums ist sowohl drückend als auch süchtig machend. Von den unvergesslichen, treibenden Sounds in "Drop Dead Cynical" über den hymnischen Titeltrack bis zur opulenten, Stadion-Atmosphäre von "Digital World" und der emotionalen, kraftvollen Halbballade "True". "Massive Addictive" ist eine Lehrstunde in Sachen Dynamik, die sich weigert, sich irgendwelchen vorgeschriebenen Genre-Regeln zu unterwerfen.
www.facebook.com/AmarantheBand