BUTCHER BABIES sind stolz, die Veröffentlichung ihres Debütalbums "Goliath" über Century Media Records verkünden zu können. "Goliath" wurde von Josh Wilbur (Gojira, Lamb of God, Hatebreed) produziert. Das Resultat ist ein klares Statement an die Metal-Community: "Forget everything you think you know about the BUTCHER BABIES, because they've got their sights set to slay on 'Goliath'".
Hier ein Auszug der begeisterten Kritiken zum Album:
" ... they rattle teeth from the off" - Kerrang 3 KKK's
"Goliath is a snarling, bellicose and relentlessly brutal modern metal album" - Metal Hammer - 7/10
"This album is a beast, a scuzzy, swaggering, gnashing thing that will swallow you whole with its grooves" - Dead Press 8/10
"The vocal performances on the album leak ferocity and vitriol, almost on par with scream legends such as Randy Blythe. The delivery is also incredibly versatile, with screeches and snarls, croaky and cracked as well as melodic and clean vocals." - Hit The Floor 7/10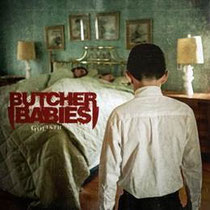 "Goliath" tracklisting:
01. I Smell A Massacre
02. Magnolia Blvd.
03. C8H18 (Gasoline)
04. Grim Sleeper
05. Goliath
06. In Denial
07. Give Me Reason
08. The Mirror Never Lies
09. Dead Poet
10. The Deathsurround
11. Axe Wound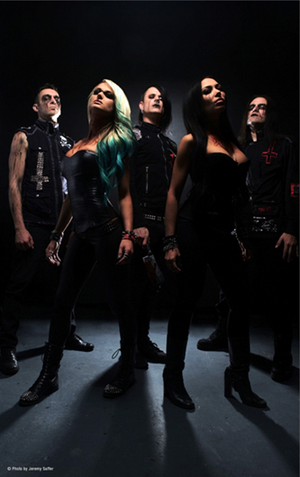 Um ihr kommendes Album "Goliath" zu promoten, stehen die Los Angeles Metaller BUTCHER BABIES kurz vor ihrer bisher größten Europa Tour. Nachdem die BUTCHER BABIES im Februar als Support für The Defiled auf der "No Place Like Home" Tour in Großbritannien getourt sind, kündigen sie nun ihre erste europäische Headliner Tour an. BUTCHER BABIES freuen sich auf ihre Rückkehr auf das europäischen Festland wie Sängerin Heidi berichtet: "We are excited to celebrate the release of our Album Goliath in Europe by touring throughout Spain, Italy, Germany and the Netherlands. We can't wait to finally meet our devoted European fan base."
Werft einen ersten Blick auf das neue "I Smell A Massacre" Video, welche live beim Mayhem Festival 2013 aufgenommen wurde: http://www.youtube.com/watch?v=NdJAkizFLwo
BUTCHER BABIES live:
21.02. ES Erandio, Sonora
22.02. ES Madrid, La Boite
23.02. ES Zaragoza, Sala Utopia
24.02. ES Barcelona, Rocksound
26.02. IT Romagnano Sesia, Novara, Rock'n Roll Arena
27.02. DE Munich, Backstage Club
28.02. DE Bochum, Matrix
01.03. NL Amsterdam, The Winston
BUTCHER BABIES online:
www.facebook.com/ButcherBabiesMusic