EYES SET TO KILL enthüllen ihre Identität mit ihrem neuen und ingesamt fünften Album "Masks", welches am 20. September via Century Media Records veröffentlicht wird.
"I felt like we were wearing a bunch of masks to impress people," kommentiert Sängerin, Songwriterin und Gitarristin Alexia Rodriguez. "At one point, I had a bit of a revelation. We have gone through so many changes over the years, but it wasn't about anybody else. It was about us – we've really found the band's face at this point. We aren't wearing masks anymore."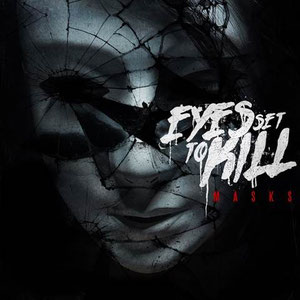 "Masks" Tracklist:
01. Masks
02. Killing In Your Name
03. The Lost and Forgotten
04. Where I Want To Be
05. True Colors
06. Surface
07. Little Liar
08. Nothing Left to Say
09. The New Plague
10. Infected
11. Secrets Between
12. Haze
13. Forbidden Line
EYES SET TO KILL haben seit der Veröffentlichung ihres Debütalbums "Reach" im Jahr 2008, bereits mehr als 100.000 Alben allein in Nordamerika verkauft!
EYES SET TO KILL sind:
Alexia – Gesang, Gitarre, Keyboard
Anissa - Bass
Cisko - Gesang, Gitarre
Caleb – Schlagzeug, Samples
EYES SET TO KILL online: