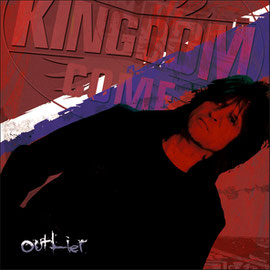 Das neue Studioalbum "Outlier" erschien über SPV/Steamhammer als CD und Download am 26. April 2013!
https://soundcloud.com/kingdom-come-official/sets/outlier-sound-samples
Tracklisting:
01. God Does Not Sing Our Song 04:05
02. Running High Distortion 04:14
03. Rough Ride Ralleye 04:35
04. Let The Silence Talk 03:29
05. Holy Curtain 03:59
06. The Trap Is Alive 04:41
07. Skip The Cover And Feel 03:37
08. Don`t Want You To Wait 04:31
09. Such A Shame 03:18
10. When Colors Break The Grey 05:03
KINGDOM COME veröffentlichten im April das erste Video zu dem Song "God Does Not Sing Our Song", welches von Tim Aßmann gefilmt und produziert und von Lenny Wolf co-produziert wurde.
"God Does Not Sing Our Song" erschien als Digital-Single am 05.April!